Business
With Aduhelm in tatters, the search is on for Michel Vounatsos' replacement at Biogen; David Liu, Roger Perlmutter join insitro's SAB – Endpoints News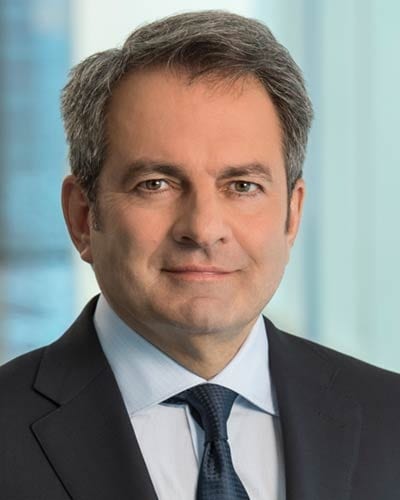 Michel Vounatsos
→ Be­cause of the dearth of Alzheimer's treat­ments, Bio­gen pushed ag­gres­sive­ly to cross the reg­u­la­to­ry goal line with ad­u­canum­ab de­spite ear­ly tri­al wrap-ups and per­va­sive ef­fi­ca­cy ques­tions. The high­ly con­tro­ver­sial ap­proval of Aduhelm, and the calami­tous roll­out that fol­lowed, proved to be the un­do­ing of CEO Michel Vounatsos, who was hired from with­in to re­place George Scan­gos on Jan. 6, 2017. Dis­cus­sions in the in­dus­try should be live­ly over who gets the job next at Bio­gen as Vounatsos will re­tain his po­si­tion un­til the com­pa­ny finds a suc­ces­sor, which will be no lat­er than Feb. 28, 2023.
Bio­gen found a friend­ly al­ly in Bil­ly Dunn's neu­ro group at the FDA, and the agency ap­proved the Alzheimer's drug in June 2021 de­spite a unan­i­mous ad­comm vote against the com­pound. Three mem­bers of the com­mit­tee re­signed once their deep reser­va­tions about the drug fell on deaf ears.
The die was cast for Aduhelm in Jan­u­ary when CMS re­strict­ed cov­er­age of the drug on­ly to pa­tients par­tic­i­pat­ing in clin­i­cal tri­als. Faced with lay­offs and oth­er cost-cut­ting mea­sures, Bio­gen waved the white flag on Aduhelm's com­mer­cial ef­forts, es­sen­tial­ly shut­ting down all such op­er­a­tions, and it will be Vounatsos who will even­tu­al­ly take the fall.
How did we get here in the first place? Two Phase III stud­ies of ad­u­canum­ab were halt­ed ear­ly in March 2019 due to fu­til­i­ty, but Bio­gen did a 180 the fol­low­ing Oc­to­ber and tried to re­store hope for the drug in a new analy­sis that showed a po­ten­tial ef­fi­ca­cy sig­nal in one of the stud­ies, prompt­ing the com­pa­ny to make the bee­line to the FDA. As John Car­roll wrote in Oc­to­ber 2019: "The cred­i­bil­i­ty of the ex­ec­u­tive crew in charge of Bio­gen is al­so on the line. Win­ning here will be a lega­cy vic­to­ry for R&D chief Al San­drock and CEO Michel Vounatsos. Los­ing, af­ter this brouha­ha, will trig­ger a de­fin­i­tive loss of faith."
In the af­ter­math of Aduhelm, both will be gone.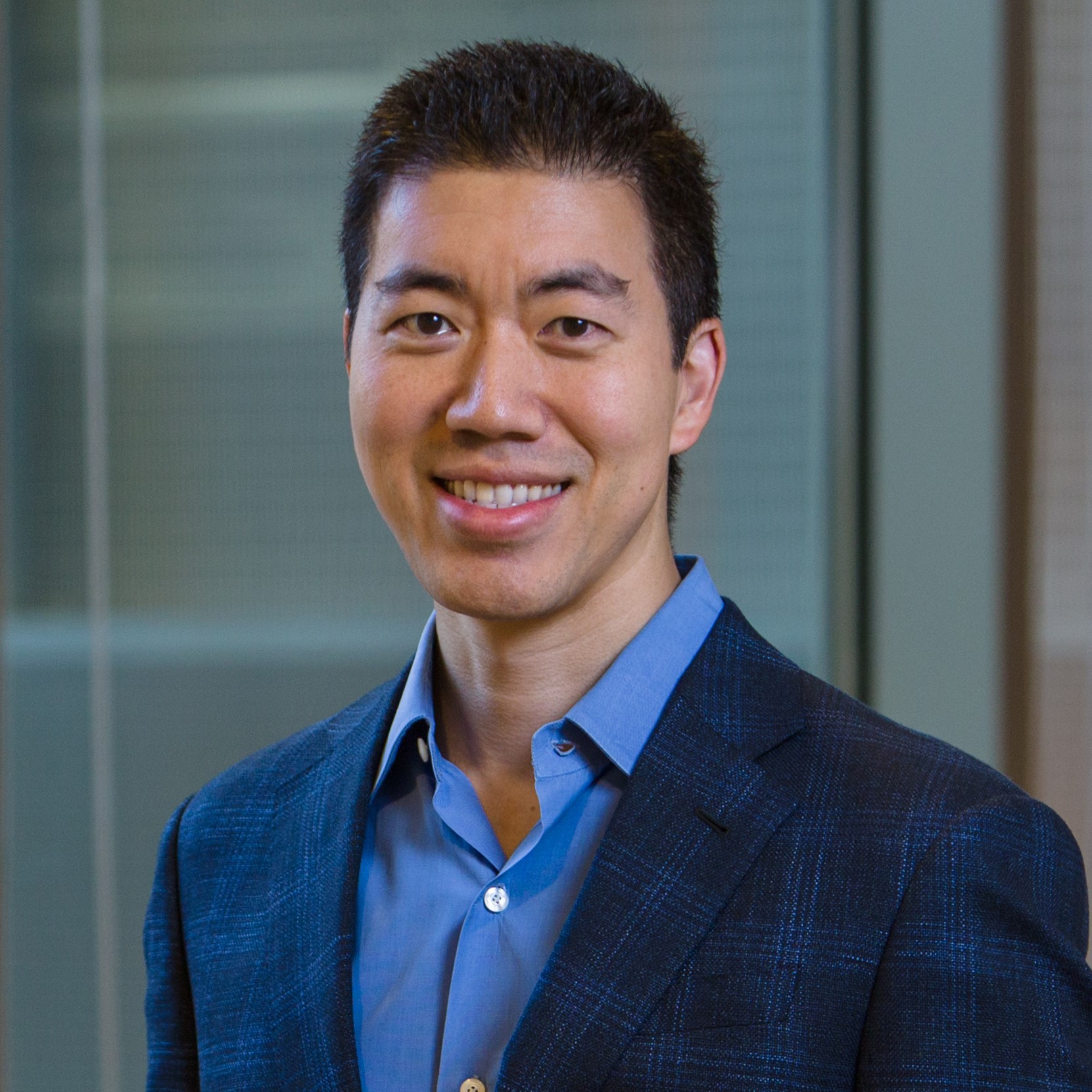 David Liu
→ David Liu and Roger Perl­mut­ter head­line the new­ly-formed sci­en­tif­ic ad­vi­so­ry board at Daphne Koller's ma­chine learn­ing up­start in­sitro. Perl­mut­ter, the ex-Mer­ck R&D chief and cur­rent CEO of Eikon Ther­a­peu­tics, is al­ready on in­sitro's board and is part of the ther­a­peu­tic ad­vi­so­ry group along­side Gio­van­na Mal­luc­ci and Mount Sinai's Scott Fried­man. Liu, the founder of such com­pa­nies as Ed­i­tas Med­i­cine and Prime Med­i­cine, joins Dana Pe'er, Oliv­er Ste­gle and Gene Yeo in the cel­lu­lar en­gi­neer­ing and dis­ease mod­el­ing area. For sta­tis­ti­cal and trans­la­tion­al ge­net­ics, in­sitro has sum­moned Sir John Bell, Daniel MacArthur and George Dav­ey Smith to the SAB, while MIT's Tom­mi Jaakko­la is the lone ap­pointee for mol­e­c­u­lar de­sign and ma­chine learn­ing.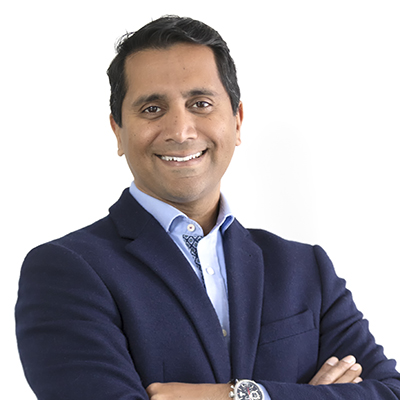 Sri­ni Ra­manathan
→ Tout­ing new part­ner­ships for its sub­sidiaries (Van­tAI with J&J's Janssen and Boehringer In­gel­heim, Pro­teo­vant with Blue­print Med­i­cines), Roivant has se­lect­ed Sri­ni Ra­manathan as chief de­vel­op­ment of­fi­cer. Ra­manathan was SVP of R&D sci­ences and site head of the South San Fran­cis­co of­fice of Hori­zon Ther­a­peu­tics be­fore jump­ing to Roivant, now run by Matt Gline and ex­act­ly a year re­moved from an­nounc­ing its SPAC deal with Jim Mom­tazee's Montes Archimedes Ac­qui­si­tion Corp. Af­ter 13 years at Gilead, where he was head of clin­i­cal phar­ma­col­o­gy, Ra­manathan be­came se­nior project leader, im­munol­o­gy de­vel­op­ment at Ab­b­Vie.
→ David Mau­ro, who de­camped from Pre­lude Ther­a­peu­tics and was suc­ceed­ed by for­mer BeiGene hema­tol­ogy ex­ec Jane Huang, has signed on to ex­o­some-fo­cused Co­di­ak Bio­Sciences as CMO. Mau­ro has al­so been CMO of Ad­vax­is and Check­mate Phar­ma­ceu­ti­cals, Art Krieg's biotech that Re­gen­eron just bought for a song a cou­ple weeks ago. Mau­ro's pre­de­ces­sor, Jen­nifer Whel­er, spent just sev­en months as Co­di­ak's med­ical chief be­fore found­ing Nav­i­gate Bio­Con­sult­ing, where she's al­so a prin­ci­pal.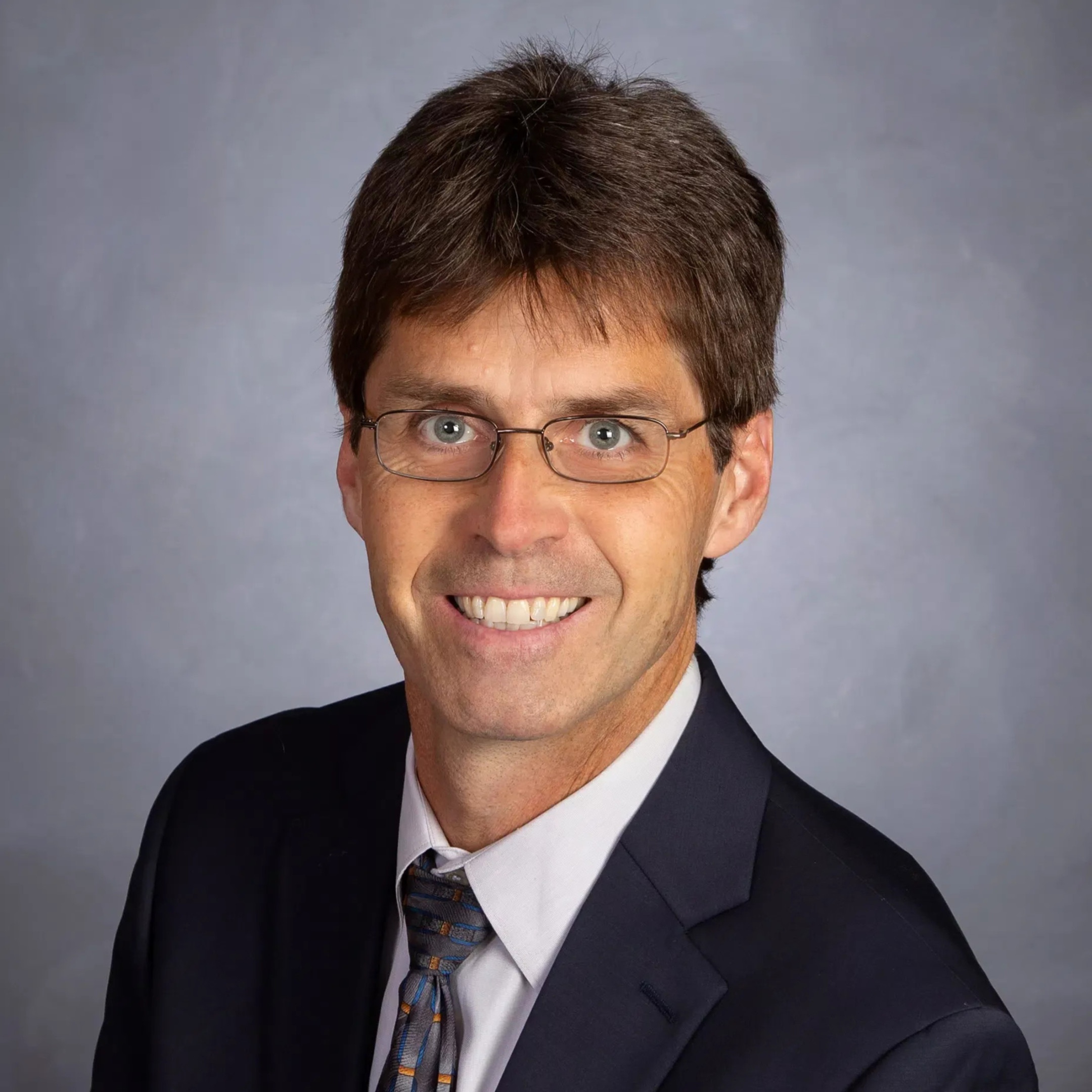 Robert Arch
→ Part­ner­ing with Mer­ck on a Keytru­da–Ta­vo com­bo, On­coSec has found some­one to fill the top spot. Robert Arch has tak­en over as pres­i­dent and CEO af­ter Bri­an Leuth­n­er bridged the gap as in­ter­im chief when Dan O'Con­nor stepped down. The state of flux in the lead­er­ship isn't lim­it­ed to Leuth­n­er, who's no longer with the com­pa­ny af­ter ini­tial­ly com­ing on board as COO in Feb­ru­ary 2021. The de­par­ture of CSO Chris Twit­ty, the res­ig­na­tion of chair Mar­garet Dale­san­dro and the ap­point­ment of CFO George Chi all re­cent­ly oc­curred with­in a five-month pe­ri­od, and now Arch takes cen­ter stage af­ter be­ing head of re­search at Elpi­science Bio­phar­ma from 2019-21. His Big Phar­ma back­ground ex­tends to Pfiz­er, GSK, Take­da (glob­al head of liv­er dis­ease re­search) and No­var­tis (head of the liv­er dis­ease de­part­ment at NI­BR in Chi­na).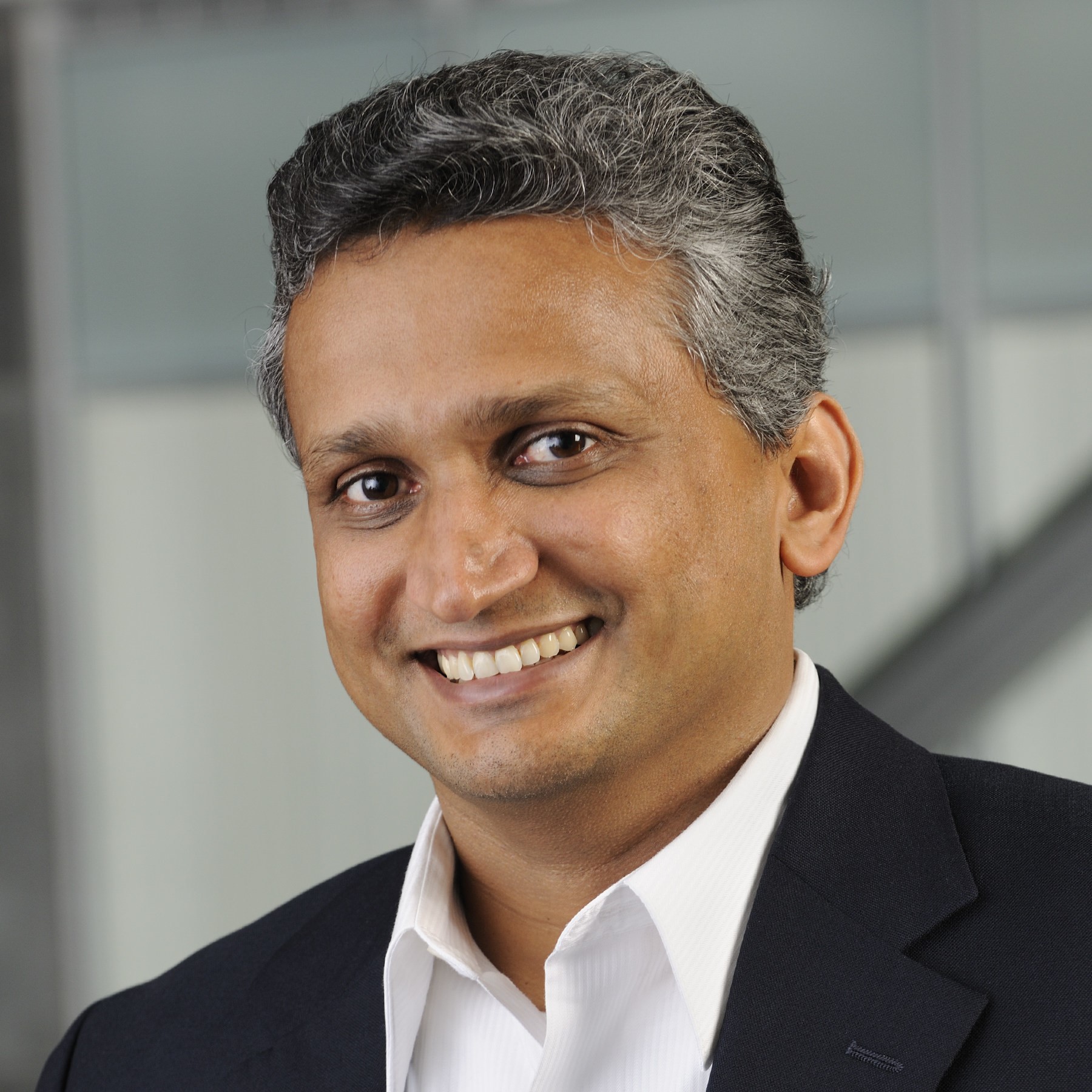 Ganesh Kaun­dinya
→ Roche, 5AM and Sofinno­va Part­ners con­tributed to a $49 mil­lion Se­ries A for Gly­co­Era, a Swiss gly­co­bi­ol­o­gy biotech, last No­vem­ber. This week Gly­co­Era has picked up Ganesh Kaun­dinya as pres­i­dent and CEO. Kaun­dinya helped found Mo­men­ta in 2001, and for the next 17 years he would take on the roles of CSO and COO for the com­pa­ny that J&J bought for $6.5 bil­lion in Au­gust 2020.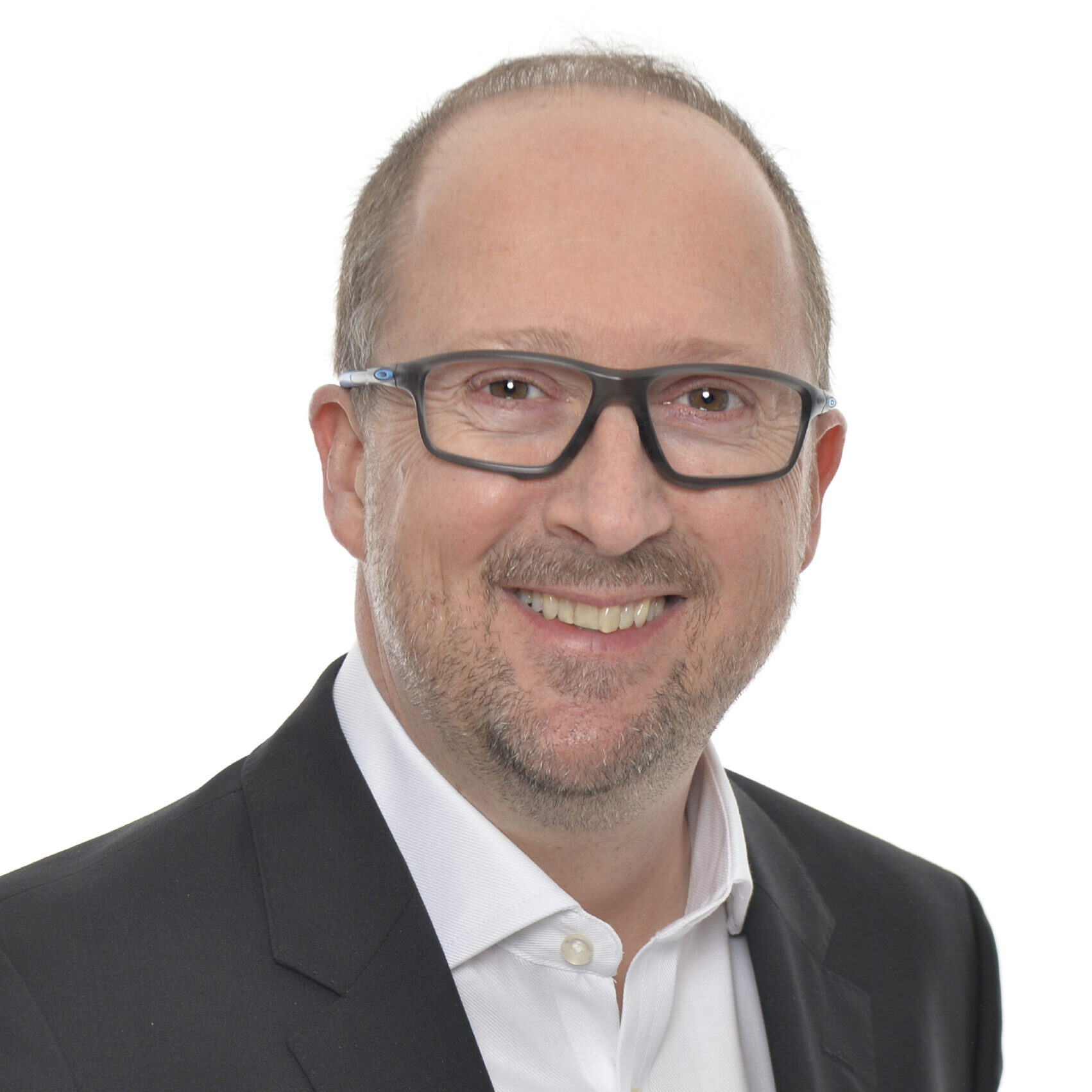 Aled Williams
→ Mi­lan-based En­thera Phar­ma­ceu­ti­cals is sad­dling up Aled Williams as CEO and mem­ber of its board. Aled makes his way over to the au­toim­mune dis­ease biotech from Polyneu­ron, where he served as CBO. Pri­or to that, Williams was CCO of Vec­tivBio and Ther­a­chon and has al­so held roles at Bris­tol My­ers Squibb, No­var­tis and Roche.
→ JSR Life Sci­ences is crown­ing Mark Wom­ack CEO of not one, but two of its af­fil­i­ate com­pa­nies: KBI Bio­phar­ma and Se­lex­is SA. Wom­ack is fa­mil­iar with man­ning the helm of the ship, hav­ing served as CEO and man­ag­ing di­rec­tor of Stelis Bio­phar­ma pri­or to his new gig. Pre­vi­ous­ly, Wom­ack al­so served as CBO of AGC Bi­o­log­ics.
→ Com­ing from acad­e­mia, Pe­ter Hill­men has been named head of hema­tol­ogy en­gage­ment for Apel­lis, chal­leng­ing Soliris with last year's ap­proval of parox­ys­mal noc­tur­nal he­mo­glo­bin­uria drug Em­paveli last year and look­ing to break through with pegc­eta­coplan in ge­o­graph­ic at­ro­phy. Hill­men has served as pro­fes­sor of ex­per­i­men­tal hema­tol­ogy at Leeds In­sti­tute of Med­ical Re­search and led the Leeds Na­tion­al Com­mis­sion­ing Group Des­ig­nat­ed Cen­tre for PNH.
Joshua Reed
→ We have an­oth­er batch of ap­point­ments at Flag­ship's epi­ge­net­ics play­er Omega Ther­a­peu­tics, where a $126 mil­lion Se­ries C was raised last year to ad­vance its lead can­di­date OTX-2002. Roger Sawh­ney will shift in­to the role of CBO, while Joshua Reed has been giv­en the nod to re­place Sawh­ney as CFO on May 23. Reed has been CFO of Aldeyra Ther­a­peu­tics since Ju­ly 2018 and he held var­i­ous po­si­tions in more than 12 years at Bris­tol My­ers, in­clud­ing VP and head of fi­nance op­er­a­tions for the US and Puer­to Ri­co. For the last year, he's had a seat on a board at Schol­ar Rock that al­so fea­tures Ar­rakis' Michael Gilman and ARCH's Kristi­na Burow.
→ Zu­ra­nolone mak­er Sage in­sert­ed the ap­point­ment of Mark Pol­lack as SVP, med­ical af­fairs in­to its Q1 re­port this week. Pol­lack is a long­time pro­fes­sor of psy­chi­a­try at Har­vard who had been CMO of the neu­ro­science busi­ness unit at Myr­i­ad Ge­net­ics. Sage CEO Bar­ry Greene used the Q1 run­down to play up the ear­ly da­ta for SAGE-718 in pa­tients with Alzheimer's that the biotech re­leased a month ago. The drug is al­so be­ing stud­ied in Parkin­son's and Hunt­ing­ton's dis­ease.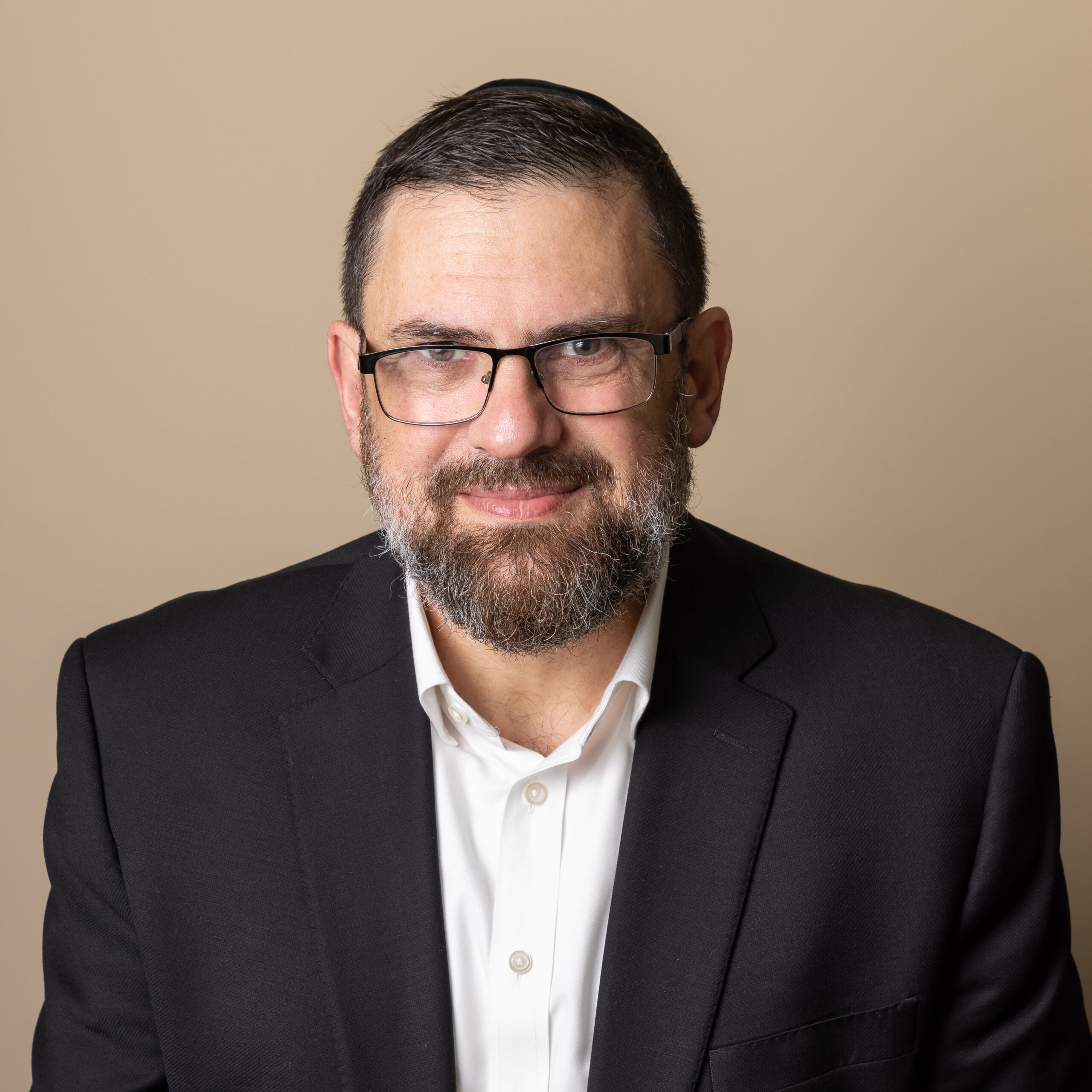 Stu­art Green
→ Re­plen­ish­ing the cash sup­ply with a $140 mil­lion Se­ries C led by the sec­ond Soft­Bank Vi­sion Fund and RA Cap­i­tal in Feb­ru­ary, Ven­tus Ther­a­peu­tics has tapped Stu­art Green as CMO. Green is a 21-year vet of Mer­ck Re­search Lab­o­ra­to­ries, where he spent the last decade as VP, late stage de­vel­op­ment and played a cru­cial role in the ap­provals of such drugs as the rag­weed al­ler­gy med­i­cine Rag­witek and Sun Phar­ma-part­nered Ilumya. This is an­oth­er ma­jor ex­ec mov­ing on from Mer­ck Re­search Lab­o­ra­to­ries fol­low­ing CMO Roy Baynes' de­ci­sion to re­unite with Roger Perl­mut­ter at Eikon in Ju­ly.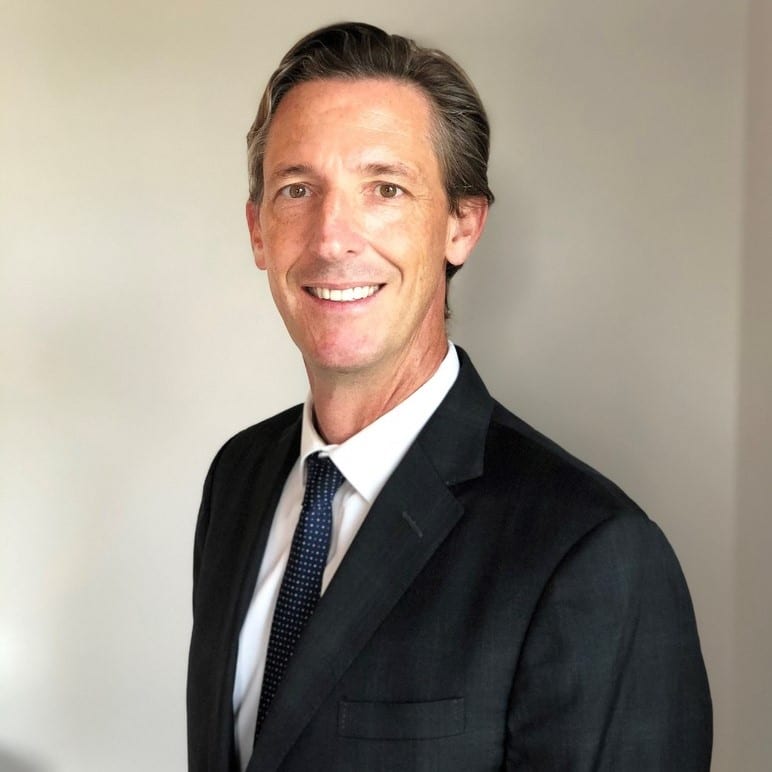 Stephen Mul­len­nix
→ Back in Sep­tem­ber 2020, Peer Re­view told you about Stephen Mul­len­nix go­ing to CRO Pro­Scien­to as its fi­nance chief. Fast for­ward to this week, and Mul­len­nix has tak­en the CFO job at Per­ci­val Bar­reto-Ko's pro­tein degra­da­tion biotech Plex­i­um, which struck a deal last week with Ab­b­Vie worth $35 mil­lion up­front af­ter team­ing up with Am­gen in Feb­ru­ary. Mul­len­nix has al­so been chief op­er­at­ing and fi­nan­cial of­fi­cer for Uro­Gen.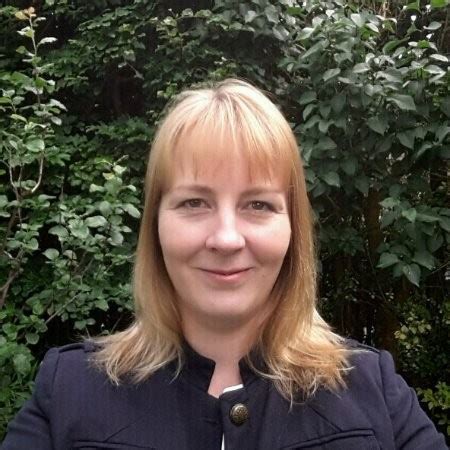 Joan­na Brew­er
→ Afa­mi-cel mak­er Adap­ti­m­mune has pro­mot­ed Joan­na Brew­er to CSO, strut­ting to the C-suite af­ter al­most two and a half years as SVP, al­lo­gene­ic re­search and 13 years over­all with the team. Adap­ti­m­mune has been study­ing the afore­men­tioned T cell ther­a­py in pa­tients with ad­vanced syn­ovial sar­co­ma or myx­oid/round cell li­posar­co­ma, and the Ox­ford-based biotech hopes to have a BLA sub­mit­ted "in late 2022."
An­drea Pel­la­cani
→ Ex­am­in­ing Claudin-1's role in fi­brot­ic dis­eases and haul­ing in a $67 mil­lion Se­ries B to do so, Swiss-based Alen­tis Ther­a­peu­tics has lined up Big Phar­ma vet An­drea Pel­la­cani as CMO. Af­ter se­nior med­ical and R&D posts at Mer­ck and GSK, Pel­la­cani then jumped ship for Am­gen in 2011 as ex­ec­u­tive med­ical di­rec­tor, glob­al de­vel­op­ment. From 2015-21, Pel­la­cani was in charge of R&D at Menar­i­ni Group.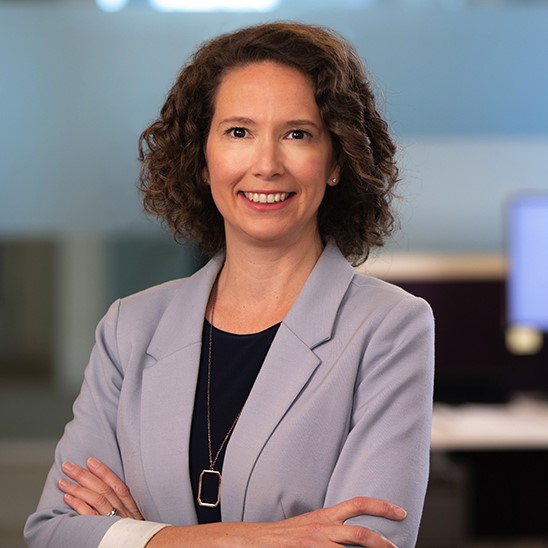 Maude Tessier
→ And then there's Maude: Jo Viney's start­up Seis­mic Ther­a­peu­tic has ap­point­ed Maude Tessier as CBO, sev­er­al weeks af­ter Er­ic Lar­son and Heather Vi­tal joined the team. In her pre­vi­ous gig as busi­ness chief of Ike­na On­col­o­gy, the Bris­tol My­ers part­ner once known as Kyn Ther­a­peu­tics sprung on­to the Nas­daq scene with a nine-fig­ure IPO last spring. Be­fore mov­ing on to Ike­na, Tessier was ex­ec­u­tive di­rec­tor, busi­ness de­vel­op­ment and li­cens­ing at Mer­ck.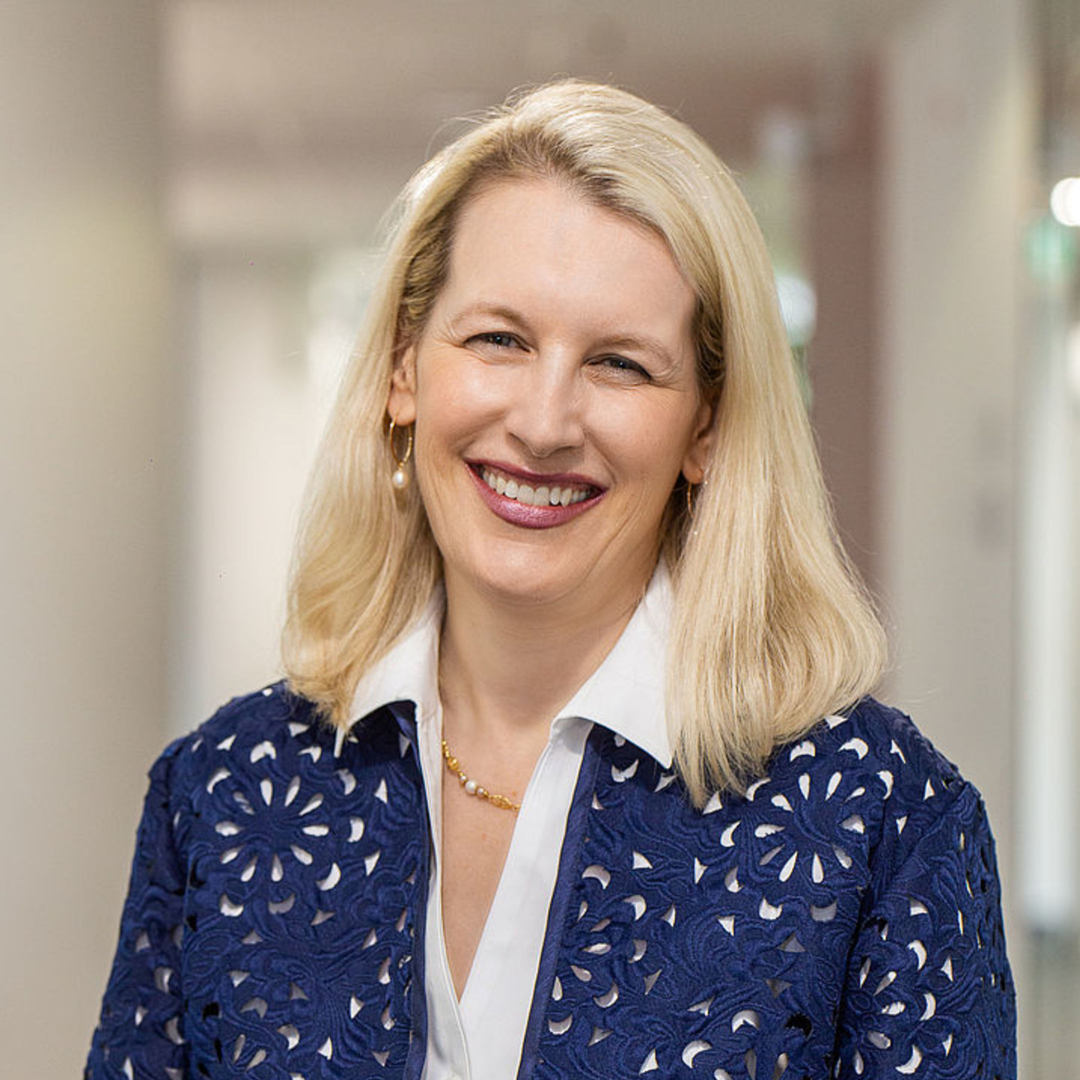 Chris­tine Bak­er
→ US-Aus­tri­an are­navi­ral im­munother­a­py biotech Hookipa Phar­ma has pro­mot­ed Chris­tine Bak­er to COO. Af­ter 14 years at No­var­tis On­col­o­gy, where she rose to VP, ear­ly com­mer­cial strat­e­gy, Bak­er had a brief stay as busi­ness chief of Epi­cen­tRx be­fore tak­ing the CBO job at Hookipa in the sum­mer of 2019. Sev­er­al weeks ago, she be­came a board mem­ber at Tyme Tech­nolo­gies, the slump­ing mi­cro­cap that just named Dou­glas Michels as chair­man.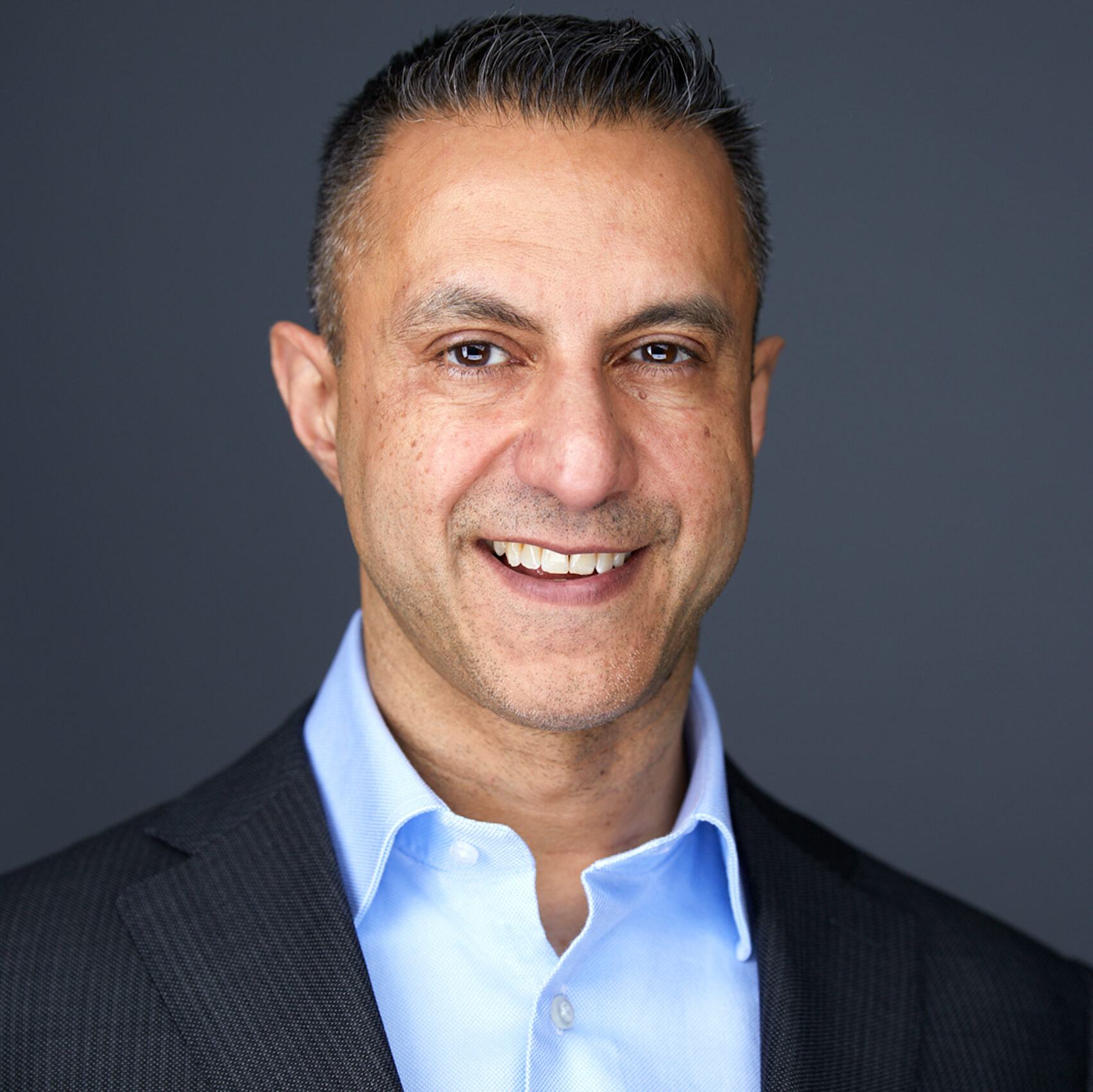 Sim­rat Rand­hawa
→ Com­ing out of stealth, Di­anthus Ther­a­peu­tics launched with a $100 mil­lion Se­ries A and an­nounced the ap­point­ment of Sim­rat Rand­hawa as CMO. Rand­hawa jump­start­ed his ca­reer in biotech at Bio­Marin be­fore com­plet­ing a 13-year stint at No­var­tis and a 5-year gig at Au­rinia Phar­ma­ceu­ti­cals.
Rand­hawa isn't the on­ly fresh face on the ex­ec team, the com­pa­ny's CEO and pres­i­dent, Mari­no Gar­cia, joined not too long ago him­self back in No­vem­ber of last year — bring­ing ex­per­tise from his times at Zealand Phar­ma, Syn­er­gy, Pfiz­er and Eli Lil­ly, among oth­ers.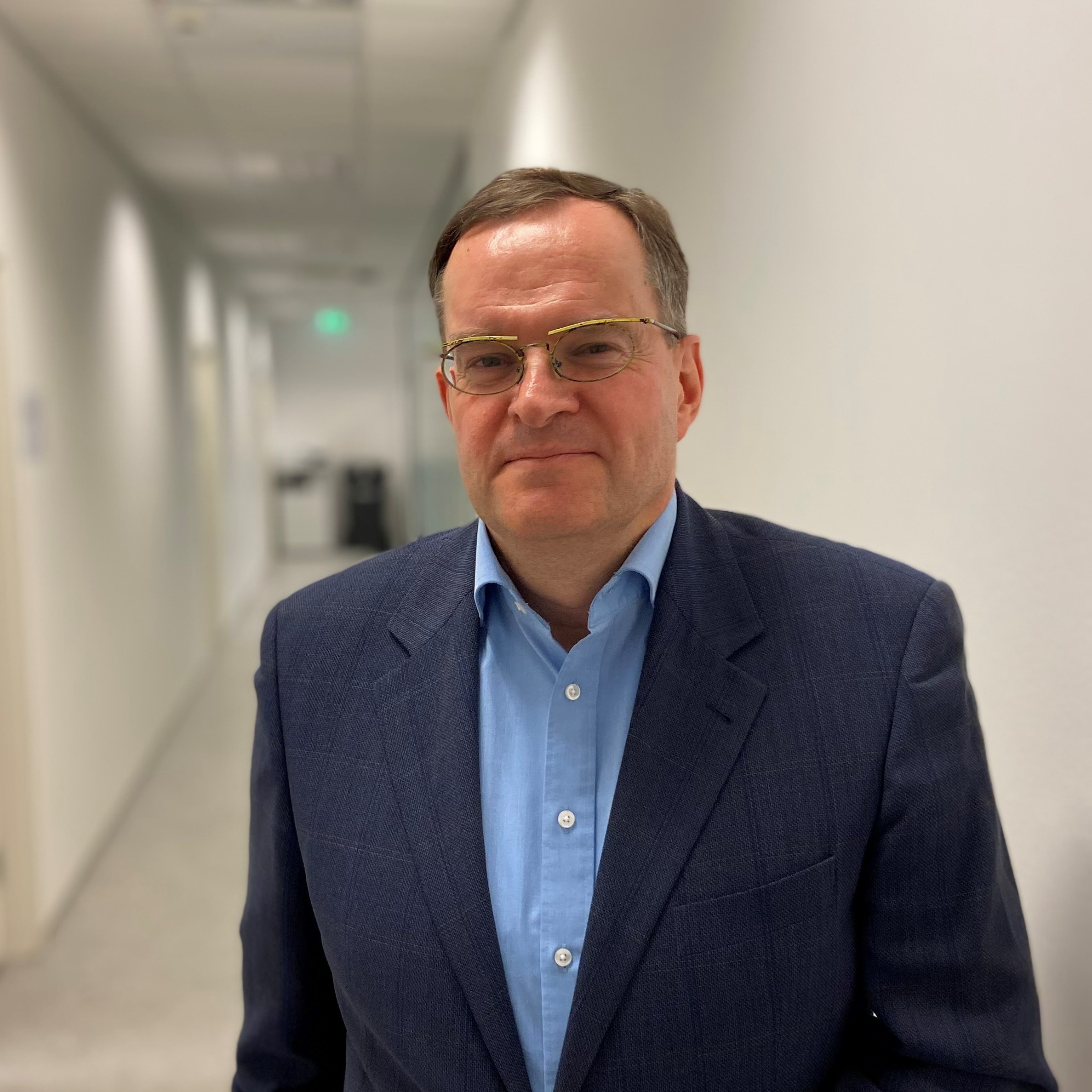 Do­minik Mum­berg
→ Copen­hagen-based Ad­cen­do, which fur­ther an­nounced its pres­ence in the ADC space with the largest fi­nanc­ing round for a Swedish biotech at $62 mil­lion, has pegged Do­minik Mum­berg as CSO a year lat­er. A man of many ex­ec­u­tive ti­tles in his 15 years at Bay­er, Mum­berg would even­tu­al­ly vault to trans­la­tion­al in­no­va­tion lead with­in the on­col­o­gy strate­gic busi­ness unit in March 2021.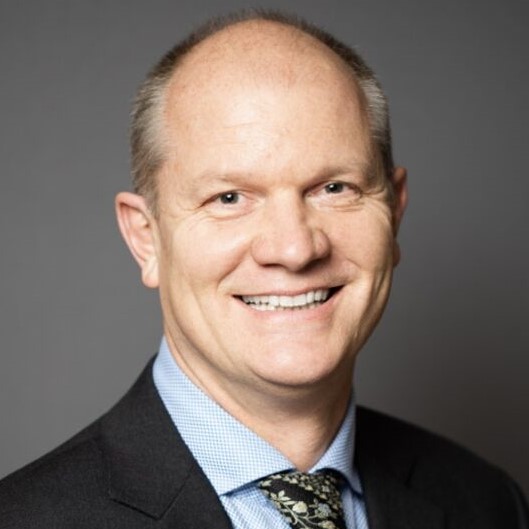 Leopold Bertea
→ Fo­cused on den­drit­ic cell bi­ol­o­gy, Swedish can­cer biotech Im­mu­nicum has ush­ered in Leopold Bertea as chief tech­nol­o­gy of­fi­cer. A No­var­tis and Sanofi vet, Bertea's pre­vi­ous stop was at Cel­lec­tis as SVP, tech­ni­cal op­er­a­tions Eu­rope. When Bertea helmed Cell­for­Cure, No­var­tis pur­chased the com­pa­ny to boost its CAR-T man­u­fac­tur­ing ca­pa­bil­i­ties, and he then slid in­to the role of gen­er­al man­ag­er and site head in Les Ulis just south­west of Paris.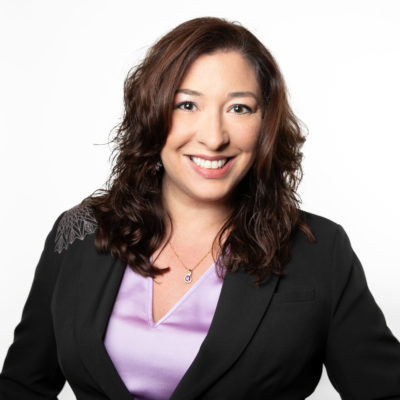 Sandy Laz­zari
→ One of sev­er­al biotechs seek­ing to un­lock the po­ten­tial of Tregs (along with Gen­tiBio and Mozart Ther­a­peu­tics, to name a cou­ple), Boston-based Aba­ta Ther­a­peu­tics has brought in Sandy Laz­zari as chief peo­ple of­fi­cer. Laz­zari owns HR lead­er­ship ex­pe­ri­ence from Mil­li­pore, Quan­ter­ix, Ova­Science, Kala Phar­ma­ceu­ti­cals and Em­u­late Bio. At her most re­cent stop, she was Platelet­Bio's VP of peo­ple and cul­ture.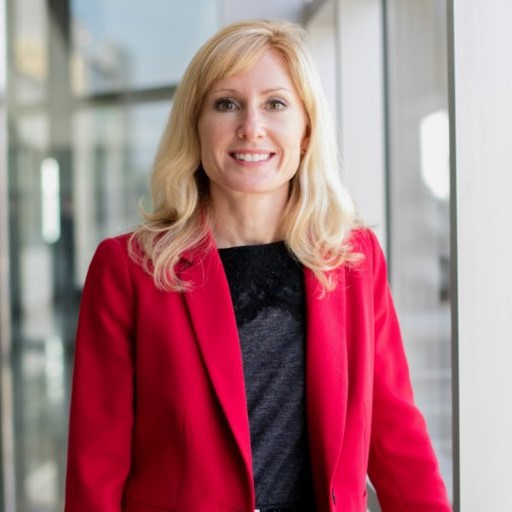 Bran­di Howard
→ Gene­va-based Ob­sE­va will wel­come Bran­di Howard as chief clin­i­cal of­fi­cer start­ing Mon­day as Eliz­a­beth Gar­ner, the CMO of the women's health biotech since Ju­ly 2019, steps down "to pur­sue a new op­por­tu­ni­ty." Howard steered Phexxi to­ward ap­proval as head of med­ical and clin­i­cal af­fairs with Evofem Bio­sciences, and took on mul­ti­ple posts in an eight-year pe­ri­od at Te­va, cul­mi­nat­ing in her time as head of US field med­ical af­fairs.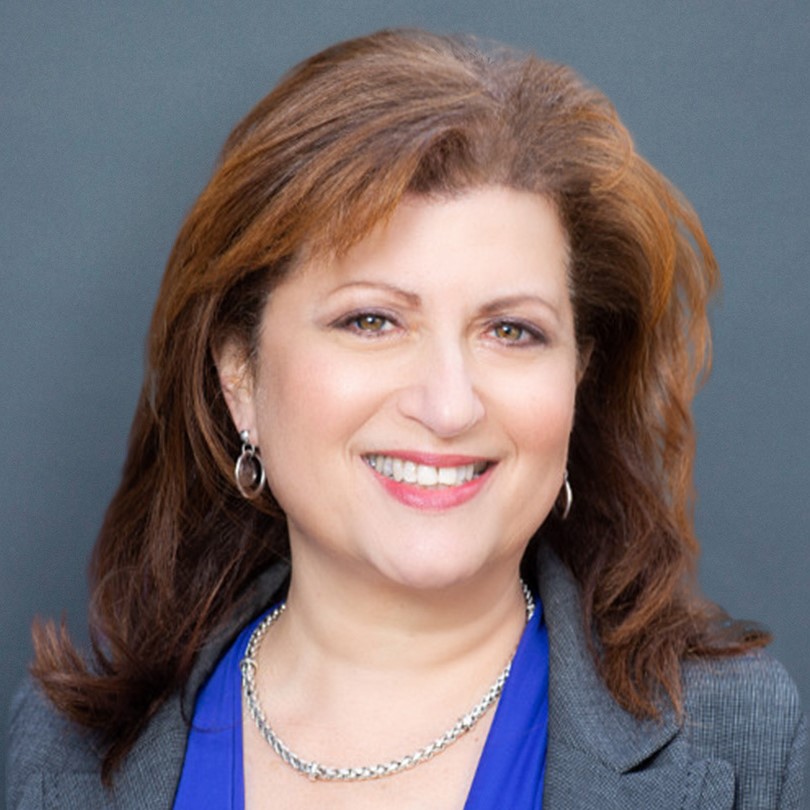 Gwen Carscad­den
→ Peer Re­view is giv­ing its rapt at­ten­tion to three hires at South San Fran­cis­co's RAPT Ther­a­peu­tics: Gwen Carscad­den (chief hu­man re­sources of­fi­cer) had been chief peo­ple of­fi­cer at medtech In­ter­sect ENT since 2016 and was an HR ex­ec at Car­dioDx; Jim Farmer (VP of clin­i­cal op­er­a­tions) is a Nan­tK­west and Co­herus vet who comes to the can­cer and in­flam­ma­tion biotech from Tra­vere Ther­a­peu­tics, where he was se­nior di­rec­tor of clin­i­cal de­vel­op­ment strat­e­gy and op­er­a­tions; and Shari Gef­fon (VP of pro­gram and al­liance man­age­ment) is the ex-COO of rene­gade.bio who has held project and pro­gram man­age­ment posts at Fi­bro­Gen, Alka­h­est, Aim­mune and Sat­suma Phar­ma­ceu­ti­cals.
→ Des­tiny's Chief: Yuri Mar­ti­na has been named CMO of UK-based Des­tiny Phar­ma, whose lead can­di­date NTCD-M3 takes aim at C. dif­fi­cile in­fec­tion. Mar­ti­na had served as SVP, de­vel­op­ment and deputy CMO at Grü­nen­thal Group, and from 2014-17 he was VP, de­vel­op­ment and clin­i­cal op­er­a­tions for Sh­iono­gi Eu­rope.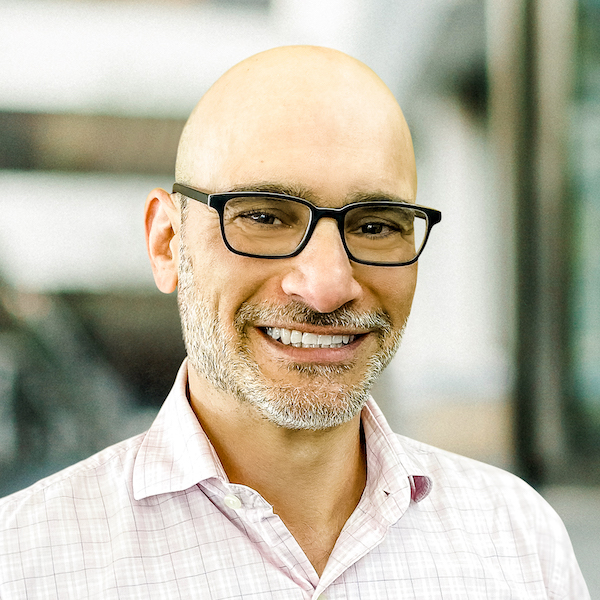 Todd Coop­er
→ Tucked in­side pro­tein degra­da­tion biotech Kymera's Q1 run­down is the ap­point­ment of Big Phar­ma alum Todd Coop­er as SVP, cor­po­rate af­fairs. Coop­er hails from Sanofi, a Kymera part­ner, where he was VP, glob­al head of sci­ence com­mu­ni­ca­tions. Ear­li­er, he was se­nior di­rec­tor, world­wide R&D com­mu­ni­ca­tions for Pfiz­er and led glob­al brand and sci­ence com­mu­ni­ca­tions at Bio­gen.
→ The Well­come Sanger In­sti­tute's ge­nomics spin­out Con­geni­ca has in­stalled Tom Bar­ber as CSO. Dur­ing near­ly eight years with Eli Lil­ly, Bar­ber was group leader and prin­ci­pal re­search sci­en­tist, can­cer ge­net­ics and next-gen­er­a­tion se­quenc­ing (NGS). He's spent the last five years as chief sci­en­tist for In­di­anapo­lis soft­ware com­pa­ny LifeOm­ic.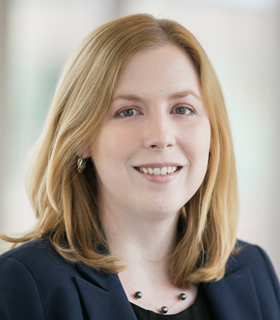 Ju­lianne Aver­ill
→ An­ji Phar­ma is ex­pand­ing its lead­er­ship team with the ap­point­ments of Ju­lianne Aver­ill as CFO and Kris­ten Richard­son as chief peo­ple and per­for­mance of­fi­cer. Aver­ill hails from Dan­forth Ad­vi­sors, where she was se­nior di­rec­tor and has al­so held roles at Alveo Tech­nolo­gies, Black­Thorn Ther­a­peu­tics, Man­i­fest MedEx and De­loitte. Mean­while, Richard­son brings ex­per­tise from stints at Kalei­do, Mi­croMed­i­cine and Gen­zyme.
→ Xcell Bio­sciences is pulling out the wel­come wag­on for Shan­non Eak­er as chief tech­nol­o­gy of­fi­cer. Eak­er for­mer­ly served an 11-year stint at Cy­ti­va Cell and Gene Ther­a­py and is a mem­ber of the In­ter­na­tion­al So­ci­ety for Cell Ther­a­py Process De­vel­op­ment and Man­u­fac­tur­ing.
→ Mi­cro­cap biotech Vista­Gen Ther­a­peu­tics, which plunged in­to pen­ny stock ter­ri­to­ry back in 2019 af­ter dis­heart­en­ing Phase II re­sults for its de­pres­sion drug, has brought on Reid Adler as chief le­gal of­fi­cer. Adler was part of law firm Cap­i­tal Tech­nol­o­gy Law Group pri­or to his ap­point­ment and has al­so served at Mor­ri­son & Fo­er­ster, Mor­gan Lewis, J. Craig Ven­ter In­sti­tute for ge­nomics and was found­ing di­rec­tor of the NIH of­fice of tech­nol­o­gy trans­fer.
→ As Parisian Quan­tom Ge­nomics is gear­ing to sub­mit an NDA for its lead drug firib­a­s­tat — for the treat­ment of hy­per­ten­sion and heart fail­ure — it's bring­ing along some ex­tra help to help make the push to the FDA with the ap­point­ment of Sarah Merlen-Boulenger as head of reg­u­la­to­ry af­fairs. Merlen-Boulenger makes her way to Quan­tom Ge­nomics af­ter a near­ly decade long stint at Ethy­pharm. Pri­or to that, Merlen-Boulenger spent some time at Sanofi as glob­al reg­u­la­to­ry af­fairs, Eu­rope.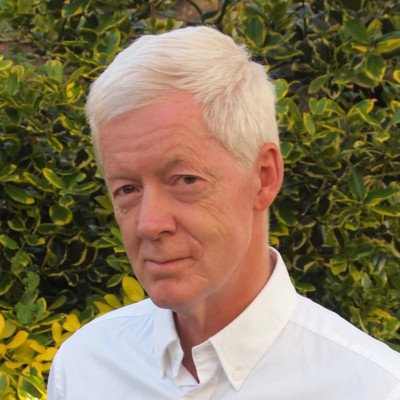 Bent Jakob­sen
→ At the same time as nab­bing $16.7 mil­lion from a seed fi­nanc­ing round co-led by Pure­os Bioven­tures and No­vo Hold­ings, En­gim­mune Ther­a­peu­tics is al­so bag­ging TCR pi­o­neer Brent Jakob­sen as chair­man of its board. Jakob­sen has a star-stud­ded ré­sumé: for­mer chief sci­en­tist and co-founder of Im­muno­core, for­mer CSO of Adap­ti­mune and founder and CEO of Ac­ces­sion Ther­a­peu­tics, to name a few. Ad­di­tion­al­ly, Jakob­sen will be joined on the board by Do­minik Es­ch­er (man­ag­ing part­ner at BB Pure­os Bioven­tures) and Jør­gen Søberg Pe­tersen (part­ner at No­vo Hold­ings), and Xim­ing Ding (as­so­ciate at Pure­os Bioven­tures) and João Ribas (se­nior as­so­ciate at No­vo Hold­ings) as ob­servers.
→ Paris-based Egle Ther­a­pau­tics is in­stalling Pierre Legault as chair­man of its board of di­rec­tors. In re­cent years, Legault has served as di­rec­tor of Syn­dax Phar­ma­ceu­ti­cals and chair­man of the boards of Ar­tios Phar­ma, Bi­cy­cle Ther­a­peu­tics and Sit­ryx Ther­a­peu­tics. Not on­ly has he been chair­man of a few boards, Legault has sat as a board mem­ber at such com­pa­nies as Amolyt Phar­ma, Urovant Sci­ences and Pro­sid­ion. Ear­li­er in his ca­reer, Legault was pres­i­dent, CEO and CFO at lega­cy com­pa­nies of the Sanofi-Aven­tis group.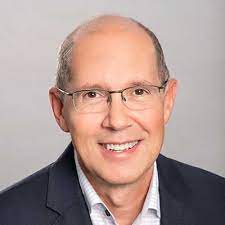 Tom Hugh­es
→ Drug dis­cov­ery com­pa­ny To­tus Med­i­cines is bring­ing aboard sev­er­al sea­soned faces with the ap­point­ment of Tom Hugh­es (CEO of Nav­i­tor Phar­ma­ceu­ti­cals and for­mer CEO of Zaf­gen) as chair­man of the board and the re­cruit­ment of: Ke­van Shokat (co-founder of eF­FEC­TOR Ther­a­peu­tics, Eras­ca and Ku­ra On­col­o­gy); Chris Bow­den (for­mer CMO of Agios); Steve Crossan (prod­uct team lead at Deep­Mind); and Stephen Hale (for­mer SVP, glob­al head of R&D at Dew­point Ther­a­peu­tics and CSO of En­sem­ble Ther­a­peu­tics) to form its sci­en­tif­ic ad­vi­so­ry board.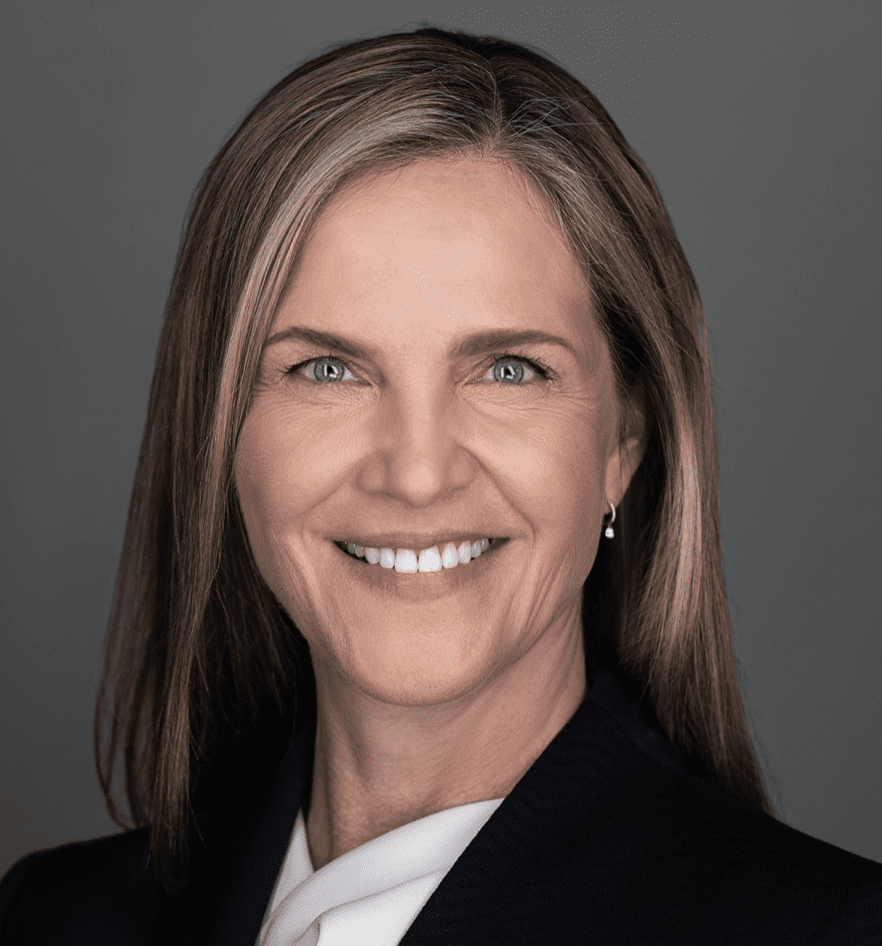 Brit­tany Bradrick
→ One of many com­pa­nies caught in the bear mar­ket mael­strom, Spec­trum Phara­maceu­ti­cals, has re­served a seat for Neurelis CFO Brit­tany Bradrick on the board of di­rec­tors. Bradrick al­so spent a year as COO and CFO of Vi­a­Cyte. Spec­trum trimmed its work­force by 30% to start 2022 af­ter the FDA hand­ed down a CRL for its neu­trope­nia drug last Au­gust, and CFO Kurt Gustafson walked out the door in Feb­ru­ary.
→ For­mer Es­pe­ri­on CEO Tim Mayleben penned a can­did End­points News guest col­umn re­cent­ly that de­tailed where things went wrong with its cho­les­terol drug, be­mpe­doic acid. This past week Es­pe­ri­on added Stephen Ro­cam­boli to the board of di­rec­tors. Ro­cam­boli, the CEO of Per­la Ther­a­peu­tics, al­so sits on the board of TFF Phar­ma­ceu­ti­cals.
→ SaaS an­a­lyt­ics plat­form Sumo Log­ic is pulling out a chair for AveX­is co-founder and for­mer ex­ec­u­tive chair­man of the board of John Harkey on its board of di­rec­tors. This is far from Harkey's first rodeo sit­ting on a board, serv­ing at Durvet, Di­alec­tic Ther­a­peu­tics, Ces­sa­tion Ther­a­peu­tics, MD An­der­son Can­cer Cen­ter and Bay­lor Health­care Foun­da­tion.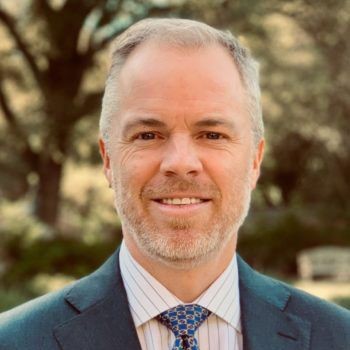 Char­lie New­ton
→ Jun­shi's tori­pal­imab part­ner Co­herus Bio­Sciences has made room for Char­lie New­ton on the board of di­rec­tors. New­ton, the CFO of Lyell, cut his teeth in in­vest­ment bank­ing as a man­ag­ing di­rec­tor with Bo­fA Se­cu­ri­ties, Cred­it Su­isse and Mor­gan Stan­ley.
→ Mu­na Bhan­ji has tacked on an­oth­er board ap­point­ment at genome edit­ing ti­tan In­tel­lia, which shelled out $45 mil­lion in Feb­ru­ary for Rewrite Ther­a­peu­tics. Bhan­ji, who called it a ca­reer at Mer­ck in 2021 af­ter 35 years at the Big Phar­ma, is a board mem­ber at Cy­to­ki­net­ics, Arde­lyx and Ve­r­a­cyte.
→ Vic­to­ria Vakiener has punched her tick­et to the board of di­rec­tors at Ar­row­head Phar­ma­ceu­ti­cals, which has es­tab­lished Visir­na Ther­a­peu­tics with Vi­vo Cap­i­tal to ex­pand its reach in­to Chi­na. Vakiener, a board mem­ber at Chimerix, is a J&J alum who was chief com­mer­cial of­fi­cer at Epizyme from 2018-21.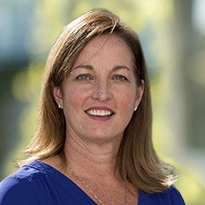 Kathie Bish­op
→ Mak­ing her way to the west coast, Kathie Bish­op — cur­rent SVP, CSO and head of rare dis­ease at Aca­dia Phar­ma­ceu­ti­cals — is hop­ping on­to the board of di­rec­tors of San Diego-based DTx Phar­ma. Bish­op al­so brings ex­per­tise with her from her roles as CSO at Lo­can­aBio, Oton­o­my and Tio­ga Phar­ma­ceu­ti­cals and she held lead­er­ship roles at Io­n­is and Cere­gene.
→ Lon­don T cell biotech Achilles Ther­a­peu­tics has elect­ed Bern­hard Ehmer to the board of di­rec­tors. The ex-CEO of Biotest and Fre­se­nius Biotech was al­so pres­i­dent of Im­Clone Sys­tems.
→ Aussie-based Ser­va­tus is bring­ing in some ex­tra fire­pow­er to its board of di­rec­tors with the ap­point­ment of Boehringer In­gel­heim vet Uwe Buechel­er as non-ex­ec­u­tive di­rec­tor. Buechel­er cur­rent­ly serves as se­nior ad­vi­sor at Boehringer and has pre­vi­ous­ly served in a va­ri­ety of roles for the com­pa­ny, such as site head and lead for BI's glob­al op­er­a­tions net­work in Eu­rope, the US and Chi­na.