Health
Virtual Reality an 'Exciting Opportunity' for Geriatric Psychiatry
Researchers are increasingly turning their attention to virtual reality (VR) for the treatment of psychiatric disorders in older adults.
Recent studies have highlighted the usefulness of VR in treating depression and loneliness in older patients who may be socially isolated because of their age, comorbidities, or the COVID-19 pandemic.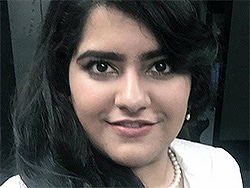 "The unique capability of virtual reality to create an immersive and engaging setting is an exciting opportunity for geriatric psychiatry," Harmehr Sekhon, PhD, postdoctoral research fellow, Lady Davis Institute/Jewish General Hospital, McGill University, Montreal, Canada, and McLean Hospital , Harvard Medical School, Boston, Massachusetts, told Medscape Medical News.
Because VR can be personalized and tailored for each patient, it represents "a cutting-edge technology" for novel applications, Sekhon said.
One novel approach involves using VR to administer a mindfulness intervention in older adults. Sekhon shared information on her own mindfulness study and on other developments in VR and telemedicine at the American Association for Geriatric Psychiatry (AAGP) 2022 annual meeting.
Potential Bridging Tool
As the population ages, the prevalence of mental health disorders increases. Telemedicine has proven to be a potential "bridge" to address the healthcare needs of older adults, Sekhon noted.
She cited her 2021 systematic review of telemedicine for older adults with dementia during COVID-19. Results showed that telemedicine was a "beneficial approach" to assisting these individuals and that it increased accessibility, said Sekhon.
In addition, a survey published last year showed that 87% of Americans in general want to continue using telehealth services after the pandemic. Most respondents agreed that telehealth had made it easier to get the care they need. They also reported having received the same level of care via telehealth as with in-person care.
A growing body of research shows that VR has "positive influences on mood and well-being, cognition, pain management, [and] treatment of phobias in younger adults," Sekhon said. She added that there is also evidence that VR is feasible for older adults, with applications in cognitive disorders.
She cited a recent systematic review of 55 studies that assessed the impact of different types of VR on mental health in older adults. The results, which were published last month in International Psychogeratrics, showed that VR could be helpful in screening for cognitive impairment ― and it was comparable to some paper-based assessment. It was also useful as a training tool for those with cognitive impairment.
Examples of VR interventions that can be used to treat cognitive impairment include "virtual cities, kitchens, supermarkets," Sekhon noted.
The technology is also increasingly being used as a tool to deliver psychotherapy, in which patient engagement is "a key determinant" of outcomes, she added. "Virtual reality is a cutting-edge, engaging, and immersive technique to administer psychotherapy," she said.
Such VR approaches are proving successful in older patients. Sekhon highlighted the case of an 85-year-old woman who engaged in ten sessions of psychodynamic psychotherapy that targeted persistent dysthymia and negative mood. The case was part of a proof-of-concept study published in the May issue of the American Journal of Geriatric Psychiatry.
Sekhon noted the intervention was well tolerated and was associated with minimal side effects.
VR-Based Meditation
Sekhon and her colleagues are now conducting a randomized controlled trial of VR meditation in older adults. VR-based meditation has previously been shown to increase relaxation and to decrease anxiety, sadness, and anger in younger adults. However, it has not been studied in the geriatric population.
The pilot study is assessing the feasibility and tolerability of VR meditation for older adults and its effects on stress, anxiety, depression, sleep, and quality of life. The study involves 30 older adults aged 60 years and older.
Participants receive either 15-minute VR mindfulness meditation sessions twice a week for 4 weeks or are on a control wait list. The meditation sessions are user friendly and focus on breath meditation and body scans, Sekhon reported.
Because participants are older and balance is a concern, safety steps are incorporated into the sessions. "We ensure they're doing this in a seated position, in a chair with arm rests, so that they're very stable and there's no risk of falls," said Sekhon.
Another concern with VR is motion sickness, she noted. "It's pretty minimal, but the best way we found so far is giving older adults time to adapt and feel comfortable with the VR," she said. From the first session, participants learn how to put on the device and are checked to make sure they are comfortable with the process. To help them get used to everything, video and audio are not included during the first session.
Skkhon noted that results from the study are expected later this year.
In addition to mindfulness, researchers are using VR to deliver other established interventions, such as exposure therapy ― and are implementing these approaches in varied environments, including long-term and palliative care settings.
VR-related technology is constantly improving and is becoming easier to use and more affordable, said Sekhon. She noted that the simplest devices that rely on smartphones cost as little as $15.
Although VR in older adults is promising, there are barriers to its adoption and use in research, she noted. For example, older adults may have cognitive, visual, or hearing impairments. They may have limited digital literacy, and/or they may not have access to the required technology.
These barriers can be overcome through work-arounds, including providing instructional videos and digital literacy assistance via Zoom and working with community partners to facilitate study recruitment of older patients, Sekhon said.
Sekhon's research is funded by the Canadian Institutes of Health Research and the Fonds de recherche du Quebec Sante.
American Association for Geriatric Psychiatry (AAGP) 2022: Session presented March 19, 2022.
For more Medscape Psychiatry news, join us on Facebook and Twitter.
.