Sports
Steelers, Saints Likely To Take QB In First Round?
As those who even casually follow the NFL predraft process know by now, this year's collegiate class includes an intriguing but flawed set of quarterbacks, which has led to seemingly unprecedented variance in how executives throughout the league are evaluating the prospects who play the most important position in sports.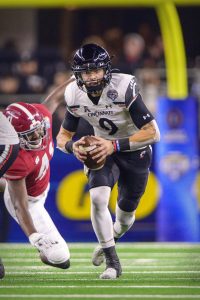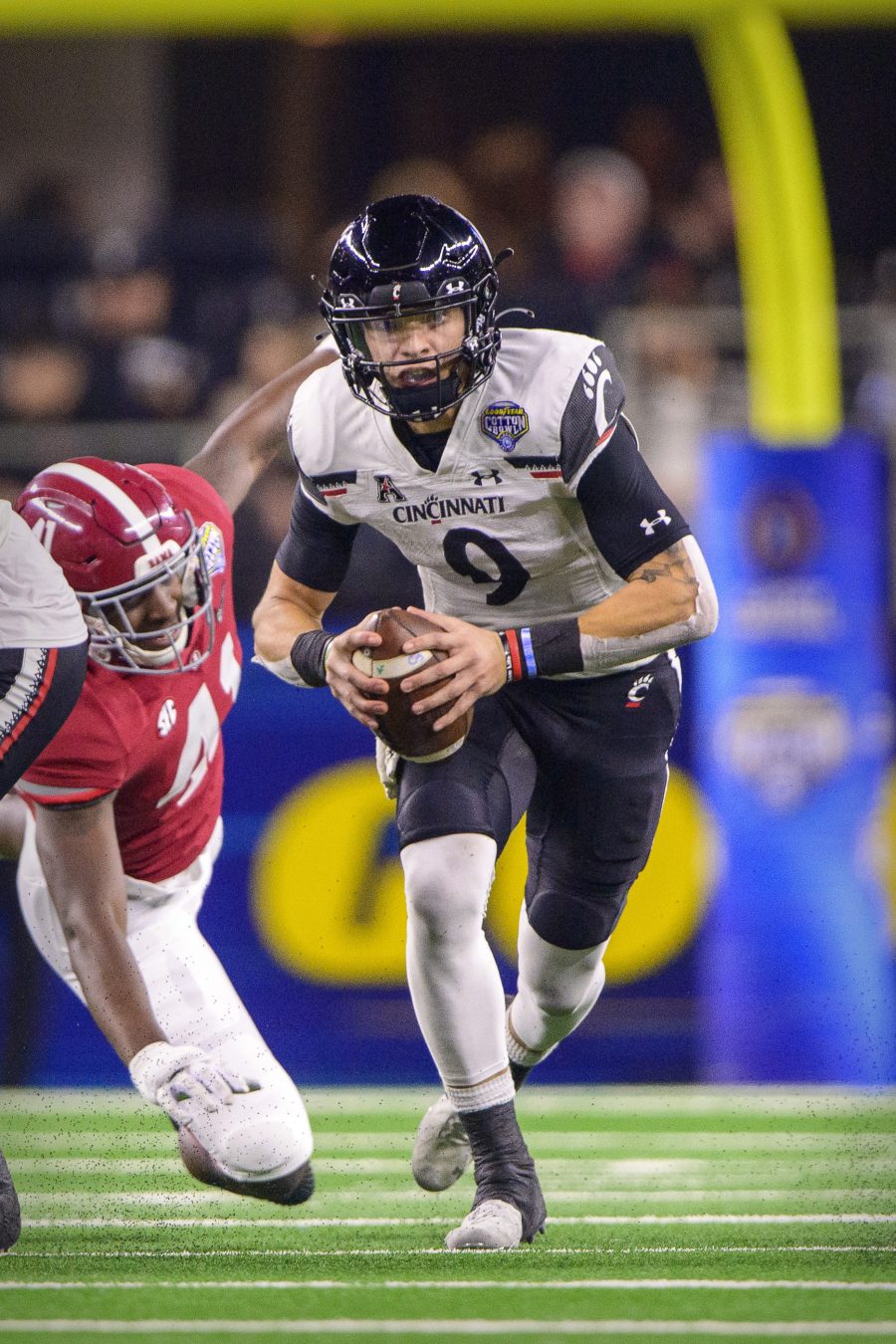 ESPN draftnik Todd McShay said, "[w]hat's wild about this year's class — more so than any previous year that I can remember — is the difference of opinions when I get off the phone with one guy in the league versus the next guy. And I'm not just talking about scouts, I'm talking general managers, guys who are making the decisions" (via Mike Triplett of ESPN.com).
Per McShay, one club has Ole Miss' Matt Corral ranked as the top passer in the class, while several teams have Cincinnati's Desmond Ridder at the top of their respective draft boards. Liberty's Malik Willis has frequently been mentioned as the QB with the highest ceiling, and while McShay suggests some teams prefer Willis to his draftmates, other clubs have Willis as the fourth-best signal-caller. Pittsburgh's Kenny Pickettmeanwhile, is generally viewed as either the best or second-best quarterback.
As one might expect in light of these differences in QB evaluations, there have been plenty of conflicting reports regarding how many passers might actually be selected in the first round. On Friday, Matt Miller of ESPN.com reported that it would not be a surprise to see Pickett as the only QB picked on Day 1but Tony Pauline of Pro Football Network wrote on Saturday that the Saints and Steelers look like "sure bets" to nab a first-round quarterback, and that at least three QBs will hear their name called among the first 32 picks.
The Saints now have two first-round choices (Nos. 16 and 19 overall) by virtue of their trade with the eagles earlier this month. McShay and others have opined that New Orleans did not make that move with the goal of selecting a quarterback, but it certainly puts the club in good position to do exactly that. Indeed, one thing that all evaluators do seem to agree on is that this year's highest-profile QBs are not top-10 prospects, and are actually mid- to late-first-round talents. As such, even if the Saints do not want to package their two first-rounders in an effort to move into the top-10 and assure themselves of the opportunity to nab their preferred passer, they theoretically could still have their pick of the litter just by staying put (although the premium that teams place on the quarterback position suggests that such a strategy would be a risky one if New Orleans really does want to come away from the draft with its highest-rated quarterback in tow).
The Saints took top-30 visits with Corral, Pickett, Willis, and UNC passer Sam Howell, and that same quartet also met with the Steelers. Pittsburgh has heavily scouted this year's quarterbacks and is said to prefer Pickett, though ESPN.com's Jordan Reid (in the same Triplett piece linked above) reports that the Steelers are high on Ridder — with whom they also visited — and could be poised to pounce on the former Bearcat if he falls past the Saints.
Pauline writes that both Ridder and Corral are building first-round momentum, and he also hears that the Seahawks — who presently hold the No. 9 overall selection — could try to move into the back end of the first round to pick up a passer to groom behind Drew Lock. Earlier reports maintained that Seattle could use its top-10 choice on a QBbut Pauline's piece implies that the club has other ideas for that pick. Bob Condotta of the Seattle Times reiterates that the 'Hawks truly think Lock can be a legitimate NFL starter, which suggests that if team brass is targeting a quarterback in the draft, such a player would be acquired with the No. 40 or No. 41 pick or by packaging one or both of those picks to trade up 10 spots or so.
.