Health
Police chief talks to Seattle area about KPD's new mental health program, but in Killeen it's hard to get anyone to talk about it | Local News
Mystery surrounds Killeen's newest mental health program first unveiled to Washington state residents during the Killeen police chief's Pacific Northwest job search in a series of interviews in April.
During virtual interviews with the King County Sheriff's Department in Seattle on April 18 and 21, KPD Chief Charles Kimble highlighted a new mental health program called "Killeen Cares" to the 2.2 million King County residents, while Killeen residents remained in the dark.
After receiving questions from the Herald, KPD officially told Killeen residents about the program in a news release on Monday announcing a Killeen Cares kickoff event to be held on May 2 with the Killeen NAACP and Texas A&M University-Central Texas.
When asked questions last week about the new program's operations, expectations for police officers, funding, and other basic information, area officials refrained from commenting.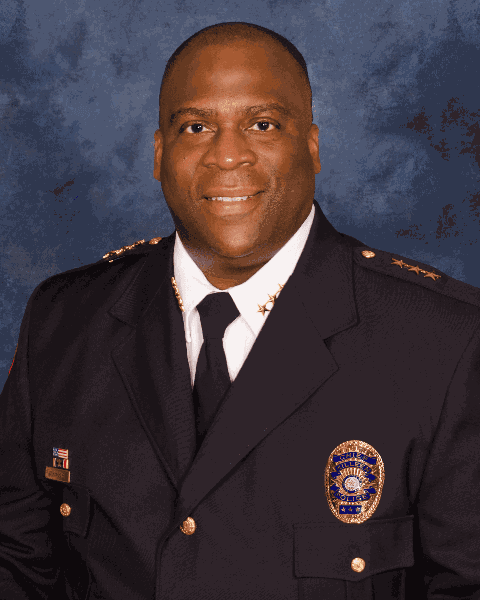 So far publicly, Kimble's job interviews with Seattle-area officials have provided the most insight into the program, which aims to improve interactions between Killeen police and residents with mental health issues, which have proven to be difficult and deadly in the past.
INTERVIEW
In the first King County public forum held via Zoom, part of the interview process for the Washington state sheriff position, Kimble was asked by a resident to give a specific example of success he's had in building more inclusive or equitable programs. View both of Kimble's virtual King County Zoom sessions here: https://bit.ly/3yjPsDV.
"One I am probably kicking off — actually I was sending off invites today — one of the programs that I'm working on is called Killeen Cares," Kimble said during the April 18 Zoom King County virtual forum.
Kimble gave King County residents an overview of the new mental health program, a project he said he had worked on for the past nine months with NAACP Killeen president TaNeika Driver-Moultrie following an officer-involved shooting.
In January 2021, Killeen resident Patrick Warren was killed by a KPD police officer while suffering a mental episode outside his home.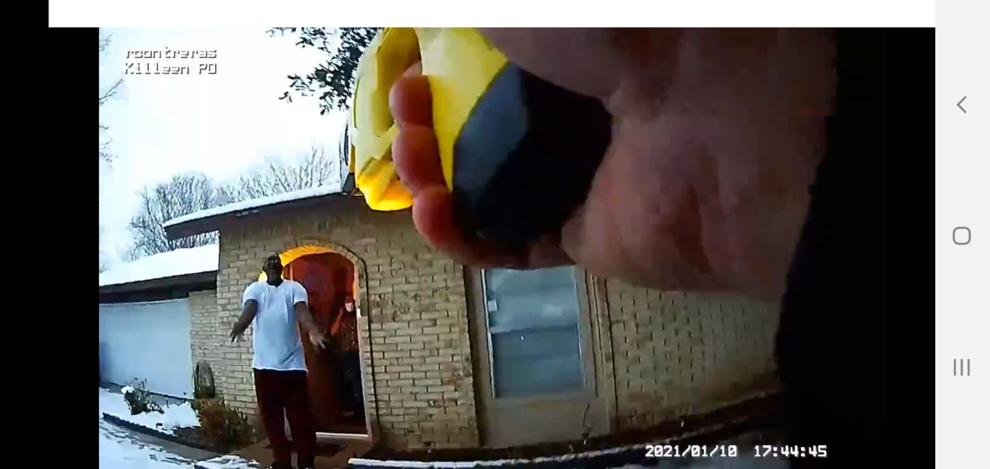 Most recently, after three weeks on life support, 27-year-old Killeen resident Ralph "Ralphy" Sebexen died Tuesday from injuries sustained when a KPD officer responding to a disturbance shot him outside a Mickey's convenience store. The Texas Rangers have opened an investigation into the incident.
"I worked with NAACP president and the local LULAC, the organization of the Latino representatives, and some veteran partners, and the Department of Justice Community Outreach, and we said, 'Hey, how can we not have this happen again?' That was our goal," Kimble said during the Zoom interview.
The police chief said the program would allow people to self-identify to KPD either directly or through their medical provider if they have "mental health issues."
"For example, if I self-admit or self-identify that I have a mental health issue, so I have a different response when police come to my home," he said. "I have a card, or a bracelet on me, or it's in the CAD (computer-aided dispatch) system, or I have an identifier on my vehicle that this is a person who has identified they have a mental health issue and they have a different response, a different officer, a more highly trained person — even a civilian service provider."
Later, during King County's April 21 Zoom forum, Kimble specified those who enter the Killeen Cares database would receive a bumper sticker identifying their participation in the program.
QUESTIONS
The Herald was met with resistance when asking questions about the Killeen Cares program.
Addressing NAACP President Driver-Moultrie Friday, the Herald asked when the NAACP chapter began working with KPD on this mental health program, how the organization will be involved with the program going forward, and whether a signed agreement between the two parties for the Killeen Cares program existed.
"I am at a Conference but would be happy to answer your questions for a better understanding along with other invited media at the kickoff on Monday at 10 am," Driver-Moultrie responded via email Friday.
The Herald asked the police department why Kimble's potential future King County employer learned of the mental health program before Killeen knew of its existence, how much the program will cost and how it will be funded, when officers will be provided Killeen Cares training, whether officers were consulted during the creation of this program, why mentally ill residents should trust such a program, and if the Killeen City Council had to approve of Killeen Cares.
In a phone conversation Friday morning about unanswered Killeen Cares questions, KPD spokewoman Ofelia Miramontez said, "I can tell you now that they're going to want to discuss all of that at the launch."
Killeen Mayor Debbie Nash-King did not respond to an emailed request for comment about the new program by deadline Friday. Council members Ken Wilkerson, Jessica Gonzalez, Riakos Adams or Michael Boyd also did not respond.
In questions to City Council members, the Herald asked when they first learned of Killeen Cares, why the program didn't have to be approved by the council, and what the officials' general thoughts were about the program.
Councilwoman Mellisa Brown said she first learned of the Killeen Cares program by reading the Herald's first article about the police chief's virtual King County town hall.
Brown said she did not know why the new program wasn't approved by the council.
"I am waiting for answers to some questions before I decide how I feel," Brown said in an email Friday. "I appreciate the intent and the initiative to foster better interactions between our officers and citizens."
"Similar programs have been effective in different cities and states," she said. "Also, similar programs have led to cities and counties being sued. It all depends on how it is administered. I don't have any more information about the program than the public does at this time."
Killeen Councilwoman Nina Cobb did not answer the questions directly but provided the following statement.
"I did know of the program and I am thrilled that efforts are being made to improve OUR Community with programs that will help those who suffer from Mental Illness," Cobb said in an email. "I encourage everyone to listen, attend and learn so we can all be building blocks of the City. 'A Mind is a Terrible Thing to Waste!' We promise constantly to ensure a good quality life in the City of Killeen, we hear you, we see you and we are supporting you."
social workers
Councilman Rick Williams said he learned of the program during the last City Council meeting but did not know why Killeen Cares didn't have to have the approval of the council.
"I do not know enough about this program to answer this question, appropriately," Williams said in response to the Herald's question about his thoughts on the program's possible effectiveness. "The only briefing that I have received is what was presented to council at the workshop."
However, it's not clear if the presentation that was made at the recent council meeting and the Killeen Cares program are one in the same, related or completely different.
At the April 19 Killeen City Council workshop meeting Kerry-Ann Zamore-Byrd, a professor at University of Mary Hardin-Baylor, and Misty Biddick, the executive director of Aware Central Texas, made a presentation to the council about the importance of social workers and how they can help reduce or prevent crime in a city.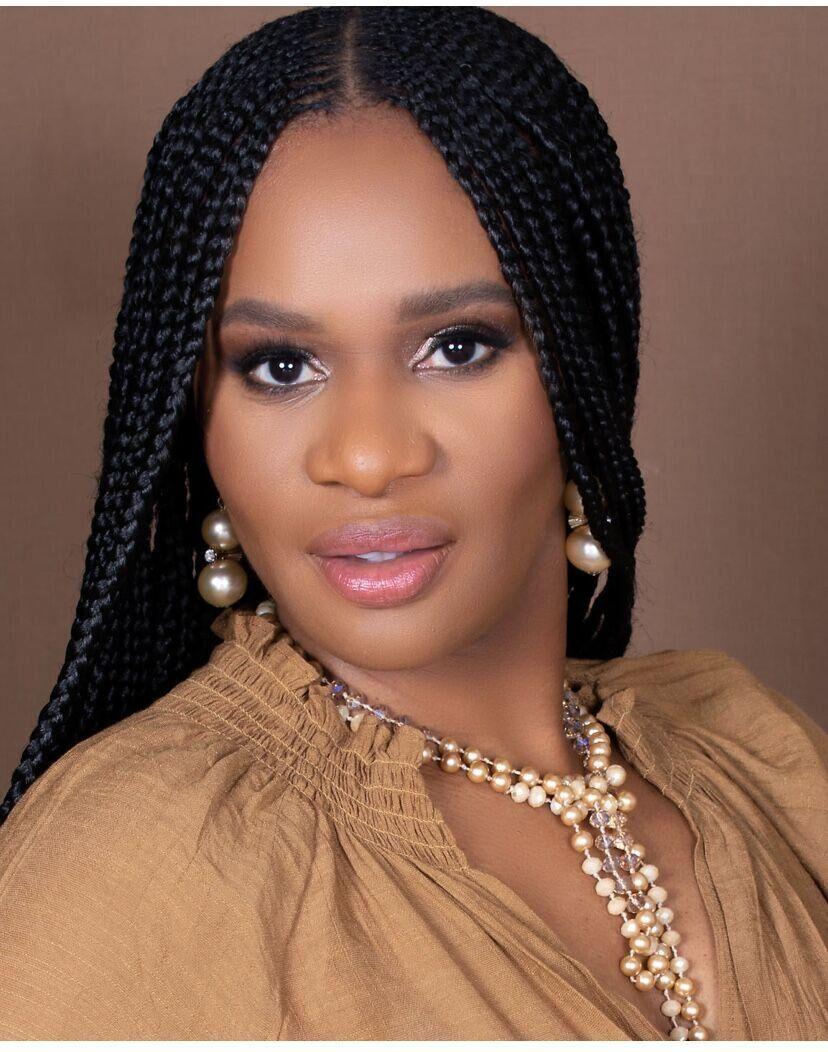 "Training and education helps to identify patterns of abuse and mitigate them before they reach physical abuse," Zamore-Byrd said.
At no time during her presentation, was the term "Killeen Cares" used. Nor were bumper stickers mentioned.
During the meeting, Kimble added his support for social workers working with KPD, and said he'd like to find space in the upcoming budget for it. Council members also voiced support, but said talks would need to continue at a later date before anything is finalized.
How much a social-worker program will cost is also anyone's guess; Zamore-Byrd said that she was contracted for $80,000 in 2011 with a bachelor's degree. However, the cost for a social worker entirely depends on competitive area listings as well as the target level of education.
Having a social-worker program at KPD "would be another tool in our toolbox," Kimble said during the council meeting. The social worker advocates said they would get back to the council in about 60 days with more details on how such a program would work.
If the social-worker program and "Killeen Cares" are the same thing, officials have not made that clear.
A&M-Central Texas — named in last Monday's news release as working with KPD on the Killeen Cares program — had no comment when questioned about it by the Herald on Friday.
KPD will unveil its Killeen Cares program at 10 am Monday during a launch event held at Texas A&M University — Central Texas in the Bernie Beck Founders Hall.
.