Health
'I Worked As A Prostitute To Get Into College'
I spent years crafting the perfect college transfer application. I needed to make it to an elite university. Teachers told me it was the best way out of the low income neighborhood I had grown up in. So, I worked in a scientific research lab studying avian malaria and won scholarships and grants. I attended dermatology grand rounds at a top medical school. On weekends, I helped nurses with unusual patients as a hospital volunteer. But I knew my hard work would mean nothing if admissions counselors found out that I was a prostitute.
I grew up in a one-bedroom apartment in San Francisco's Tenderloin district, notoriously nicknamed the city's Skid Row. My parents couldn't afford much besides the single queen-size bed we shared. My hunger for escape grew every time a mouse scurried on our dusty carpet. We couldn't afford an exterminator. We couldn't even afford to know our rights to a safe apartment. My desire for escape only increased as I saw that my parents and I were not on the same page about sexuality. I needed a safety net.
I could have worked a minimum-wage job. But I saw that my friends who worked at fast-food joints still had trouble paying rent. $15 per hour, or $2,400 per month, wasn't enough to survive in a city where the average one-bedroom apartment costs $2,800.
I researched other options online. Supposedly, I could make thousands of dollars in a few hours of working through prostitution. That was the only evidence I needed. It would allow me to spend the rest of my free time strengthening my college application.
I knew of the dangers of prostitution. Prostitutes often went missing and became victims of serial killers. However, I risked ending friendships and family ties if I told them I was engaging in prostitution.
Even the police were dangerous. Human Rights organizations have reported that when sex work is criminalized, police have harassed, bribed and abused sex workers. And, if I was caught, I would be charged with a misdemeanor. Recidivism—the likelihood of a criminal reoffending—was inevitable with what I was doing: survival sex. My misdemeanor could be promoted to a felony. It isn't unusual for colleges to ask for an applicant's criminal history. I could have been automatically rejected from most colleges with a prostitution charge.
But prostitutes did not have to wait on the streets to pick up clients anymore. I could place an ad on an online prostitution directory and screen clients through emails or texts.
Most of my clients were rich older men. I always introduced myself as a pre-med student with a 4.0 GPA. I believed that my clients would take me more seriously if they knew that I had dreams beyond prostitution. Maybe I also needed to remind myself that prostitution was just a pit stop.
My first client was a professor and researcher at a prestigious university. One day, we walked through the university he worked at. I told him that I wanted to transfer there. He responded, "you know you have to be smart to get in, right?" I held in tears as we stared at the San Francisco skyline.
His comment wasn't surprising. Prostitutes are rarely thought of in an educational context. Perhaps this is because Americans learn of sex workers solely through films like Pretty Woman, which often portray us as sex objects that lack critical thinking skills.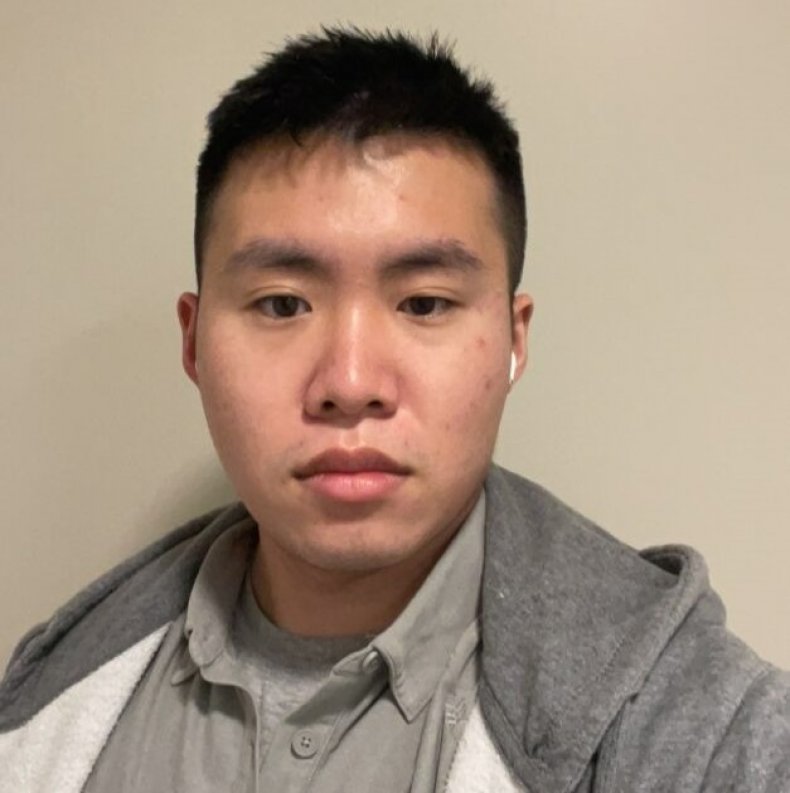 I had similar conversations with other clients throughout my two years in prostitution. In time, I believed them. I slumped in my chair for hours during my hospital volunteer shifts. I only ran a couple of experiments each week in my research lab. My principal investigator noticed and kicked me out of the lab. I thought that I was lazy. I couldn't explain. He would have been repulsed if I told him that prostitution was burning me out.
My perfect college application was falling apart. Luckily, the application season started before any significant damage was done. Moreover, I had saved enough money to survive in San Francisco in case my parents kicked me out. I could leave the sex industry and repair my academic self-confidence.
I knew that the college applications process can be a rigged game filled with nepotism and favoring wealth, but I was determined to win. Supposedly, resilience was a desired trait in college applicants. So I was tempted to write about my experience as a prostitute in my college essays. It demonstrated that I would do anything to survive. However, confessing to a sex crime was applicant suicide. I wrote about wanting to escape poverty and my parents instead.
The essays helped get me into some elite universities. Eventually, I chose Vanderbilt University, which gave me a full scholarship. I was still unsatisfied. A part of me was invisible.
I cannot stay invisible. Then, universities will remain ignorant of the legal and educational barriers that harm sex workers. At Vanderbilt, I've shared my experiences in prostitution with as many students and faculty as possible. In doing so, I hope to plant the seeds for discussions about improvements to education access for some of our most marginalized communities.
I am aware that it's unlikely I will convince the wealthy student bodies at extremely elite universities to stand by sex workers online or at in-person protests. And, it is disheartening to see that people's interest in sex work advocacy seems to stop with conversations. Listening to the stories of sex workers is a waste of time if listeners don't tell them and advocate for policy changes.
Telling my story is a double-edged sword. It may cost me future employment opportunities and increase my risk of targeted violence. I accept this risk hoping that my story can spark change.
Prostitutes are not goldfish. Very soon, I will have degrees in molecular and cellular biology and medicine, health, and society from an elite university. Yet I am technically a criminal to the legal and educational system. I do not want to return to the sex industry. I don't find it fulfilling or entertaining anymore. But I am at a crossroads. Even after attending an elite college, honoring my skills, and doing impressive extracurricular activities, I am having difficulty entering the journalism job market. Most other careers within my scope notoriously underpay for entry-level positions. Living costs are high in the city. I may begrudgingly return to prostitution to supplement my income.
The optics of sex work are slowly changing. OnlyFans and other mediums for online sex work have begun normalizing transactional sex. There are more calls to decriminalize prostitution across the country and to remove all laws involving transactional sex. This might resolve the legal and educational barriers that suppress student prostitutes. But decriminalization cannot come without the destigmatization of sex workers.
For this to happen, we must first be seen. Do you see me?
Danny Nguyen is a writer and an undergraduate at Vanderbilt University majoring in Molecular and Cellular Biology and Medicine, Health, and Society. You can follow him on Twitter @dannypropaganda.
All views expressed in this article are the author's own.