Health
Gilson Promoted to Assoc. A.D., Cowley Returns as Asst. A.D. – Athletics — Georgia Tech Yellow Jackets
THE FLATS- Georgia Tech athletics announced a pair of changes to its senior staff on Friday with the promotion of carla gilson to associate athletics director/sports medicine and the addition of Bret Cowley as assistant athletics director/compliance.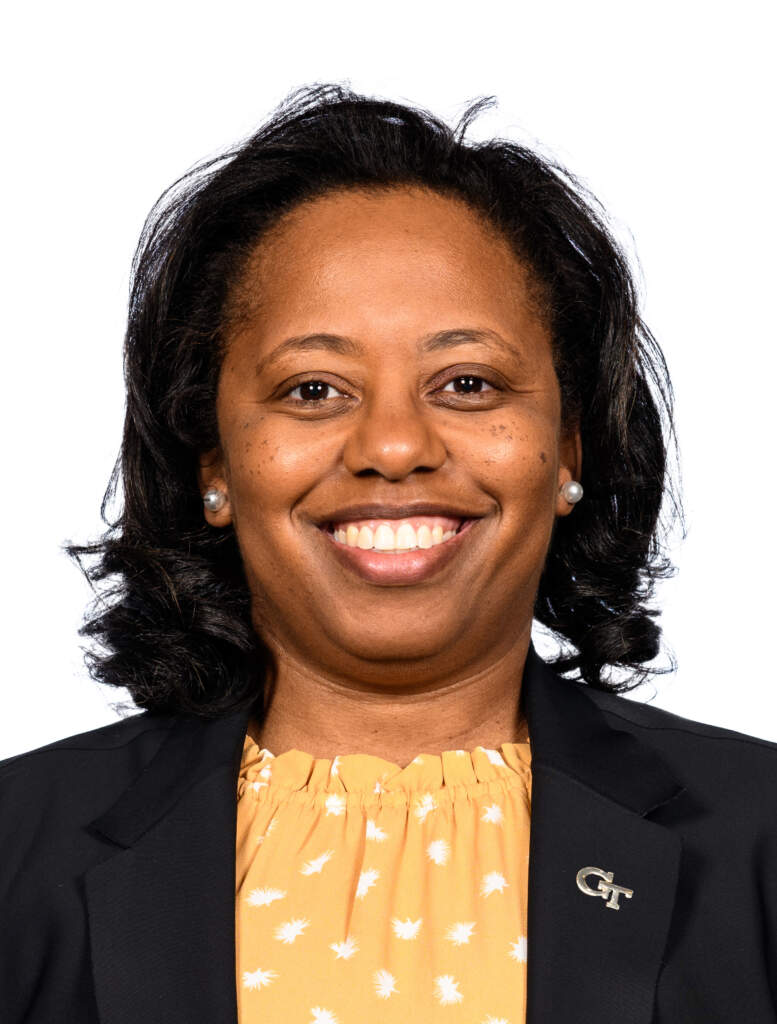 Gilson has been a member of Georgia Tech athletics staff for nearly 25 years, including as the Yellow Jackets' director of sports medicine for the past four years. In her expanded role, she will continue to oversee the day-to-day functions of Georgia Tech's sports medicine operations and staff, with a focus on the support and care of student-athletes' physical, mental and overall health needs. She will also continue to serve as the primary athletic trainer for the Yellow Jackets' nationally ranked volleyball program.
"Carla is an invaluable member of the Georgia Tech athletics family, both as an administrator and as one of the nation's top athletic trainers," Georgia Tech director of athletics Todd Stansbury said. "Her promotion de ella is well-deserved and a reflection of her talent, hard work and dedication to the health and safety of our student-athletes and staff."
Gilson came to Georgia Tech at the beginning of the 1997-98 academic year as an assistant athletic trainer. She was promoted to associate athletic trainer in 2008, a role she held until she was promoted to director of sports medicine in 2018. During her quarter-decade on The Flats, she has served as an athletic trainer for the Yellow Jackets' women's basketball, football, softball, tennis, track and field, volleyball and spirit teams.
During her time on The Flats, Gilson co-founded Tech's "Life Now, Life Later" mentor program for female African-American student-athletes and has served on the athletics department's equity and compliance committee and as a member of the Yellow Jackets' Fellowship of Christian Athletes mentor team. Additionally, she served as a panelist for the Mid-Eastern Athletic Conference's Women in Leadership workshop and as a featured presenter at the National Athletic Trainers Association's Ethnic Diversity Advisory Committee meeting.
Prior to her arrival at Georgia Tech, Gilson served as a graduate assistant at East Tennessee State from 1995-97, where she was the primary athletic trainer for ETSU's men's and women's track and field teams and earned a master's degree in health and physical education/ fitness leadership. She received a bachelor's degree in management from Tulane in 1993.
Cowley, who previously spent six years on Georgia Tech athletics' staff from 2012-18, returns to The Flats after spending the past four years as assistant AD/compliance at Kennesaw State. In his role, Cowley will monitor all activities regarding NCAA rules compliance, including recruiting, playing/practice seasons and awards/benefits.
"It's great to welcome Bret back to The Flats," Stansbury said. "He brings a wealth of experience and institutional knowledge to our compliance operations. I'm excited to have him return as a member of our team."
Cowley originally joined Georgia Tech athletics' compliance staff in 2013. He was promoted to director of compliance in 2017 before taking the assistant AD role at Kennesaw State in 2019.
Prior to his first stint at Tech, Cowley spent six years in the compliance office at Florida State. He holds a bachelor's degree in business management from Middle Tennessee (2004) and a master's degree in higher education administration from Florida State (2007).
Cowley and his wife, Katie (a Georgia Tech alumna), reside in Atlanta with their daughter, Lilly.
Alexander-Tharpe Fund
The Alexander-Tharpe Fund is the fundraising arm of Georgia Tech athletics, providing scholarship, operations and facilities support for Georgia Tech's 400-plus student-athletes. Be a part of developing Georgia Tech's Everyday Champions and helping the Yellow Jackets compete for championships at the highest levels of college athletics by supporting the Annual Athletic Scholarship Fund, which directly provides scholarships for Georgia Tech student-athletes. To learn more about supporting the Yellow Jackets, visit atfund.org.
For the latest information on the Georgia Tech Yellow Jackets, follow us on Twitter (@GTAthletics), Facebook, Instagram or visit us at ramblinwreck.com.
.