Health
Bring Mental Health Challenges to the Forefront, SHRM Panel Advises
In recognition of May as Mental Health Awareness Month, on May 4 the Society for Human Resource Management (SHRM) held a
Mental Health & Wellness Virtual Retreat. Speakers at the event encouraged employers to create supportive workplaces that destigmatize mental health struggles and to provide access to counseling and other vital resources.
The retreat's opening keynote session was moderated by SHRM President and Chief Executive Officer Johnny C. Taylor, Jr., SHRM-SCP, and featured Cara McNulty, president of behavioral health and well-being at Aetna, a CVS Health Company, and Michael Phelps , Olympic gold medalist and mental health advocate.

Shedding Light on Personal Struggles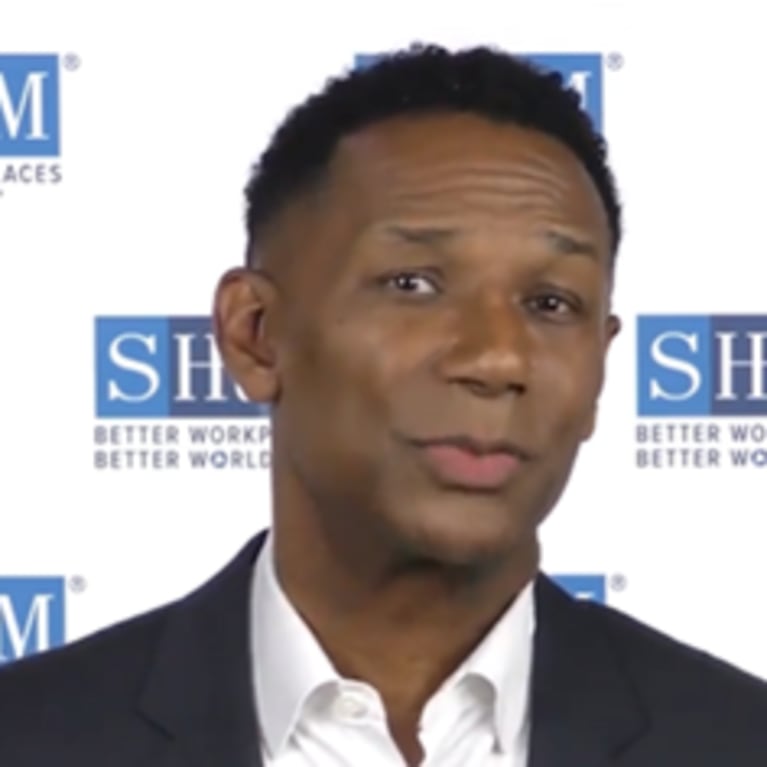 "While mental health conversations were on the rise prior to 2020, during months of lockdowns [during the COVID-19 pandemic] put us all on notice," Taylor said. "The pandemic exposed how much we have neglected our collective mental well-being."
Along with COVID-19, labor strife, financial struggles and social unrest led to "a wave of emotional distress," Taylor noted. Now, "the word is out, but awareness alone is not a solution," he said. Employers need to "take action to advance mental health for all."
Phelps, who won 23 gold medals in five Olympic Games, has been forthright about his mental health struggles, which have included bouts of depression, anxiety and thoughts of suicide. "Mental health advocacy is something I live every day," he said. "There are positive days and days I struggle, days that are dark. … I've learned that I'm not the only human being that's going through this. We need to normalize these discussions and share that it's OK not to be OK and that there is support available."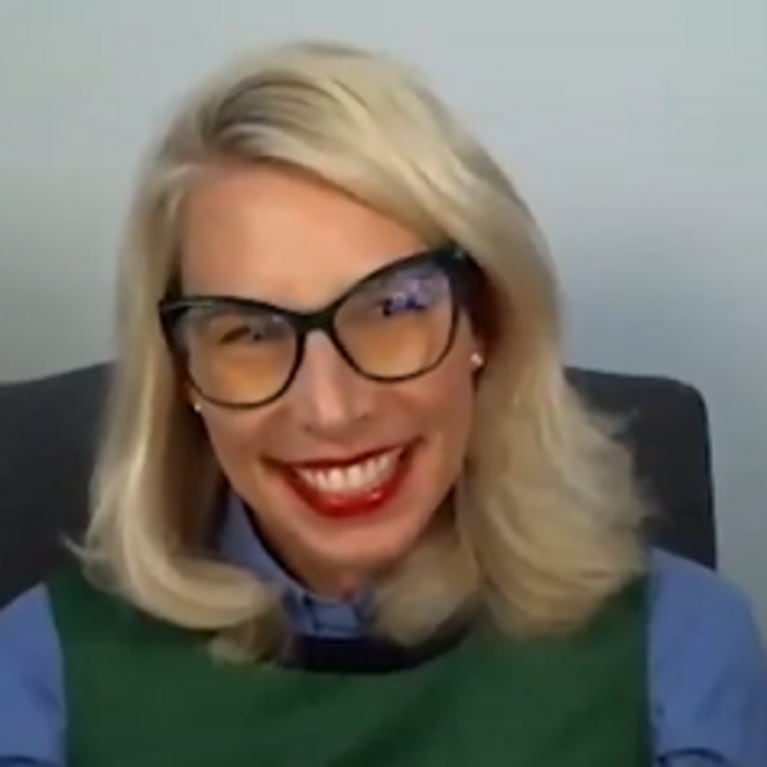 McNulty emphasized the need to focus on physical health and mental health together, because "our heads and our hearts are connected. We get our teeth cleaned, we get flu shots and wellness checks, but we don't talk about our mental health." Worse, people are often judgmental toward those who are experiencing mental health issues, viewing them as "weak."
If someone is diagnosed with cancer or is a diabetic, "we have support groups, walks and fundraisers," she said. "But if someone says, 'I have anxiety, I have depression, thoughts of suicide, and I'm really struggling,' it's almost seen as a defect."

McNulty shared that after her second daughter was born, "I had postpartum anxiety and no idea what I was experiencing. We have to remove barriers to people getting care that helps them to figure out what's going on."
She added, "the more we push down and stifle struggles with mental health, the harder it comes back. The more we normalize these conversations, the more the ripples go out. We have gone far too long making people feel 'less than' because they have mental health struggles. We need to have these conversations so people feel it's OK to show up at their best or at their worst and not feel they have to hide."
What Employers Can Do
Employers can set up cultures that are inclusive and that encourage leaders and colleagues to share their struggles, McNulty said. "Those are powerful stories."
Employers can also refine their mental health benefits to be more effective, such as by offering access to virtual therapy services.
"Remember that when people are down and not feeling their best, the last thing they need is something hard to navigate. Benefits and health leaders have to work hard to make this easy," she said. "Make sure that people have access to quality care and can measure their improvements. Talk about mental well-being as part of the job. Create colleague resource groups—Aetna's mental well-being resource group has more than 1,500 employees. Work with community organizations ."
Phelps, an ambassador for Talkspace, a virtual care provider, said that for 60 percent of the service's users, this is their first time seeking help from a therapist. Virtual counseling via a phone app or computer can be less intimidating and more timely and readily available compared to visiting a therapist's office.
Phelps also recommended that workplaces provide "quiet spots where people experiencing stress or anxiety can go to decompress."
Significantly, he said, "we can do more to overcome the stigma, to make it OK to share that 'I have depression. I have anxiety.' "
For those dealing with mental health issues, he added, "not every day is going to be perfect, but as long as we can take baby steps forward, then we're winning."