World
Belarus Prepares Troops as Ukraine Fears Putin Will Declare All-Out War
Belarus on Wednesday began sudden large-scale drills of its military forces, the country's defense ministry said, as fears grow that Russian President Vladimir Putin will officially declare war on Ukraine as soon as May 9.
The Belarusian Ministry of Defense said in a statement that the drills are to test their combat readiness, and pose no threat to its neighbors or the European community.
"It is planned that the (combat readiness) test will involve the movement of significant numbers of military vehicles, which can slow down traffic on public roads," the ministry said.
The drills are to "assess the readiness and ability of personnel to respond promptly to possible crisis situations," the statement said, adding that Belarus would study the ability of their forces to "counter military threats both on land and in the air."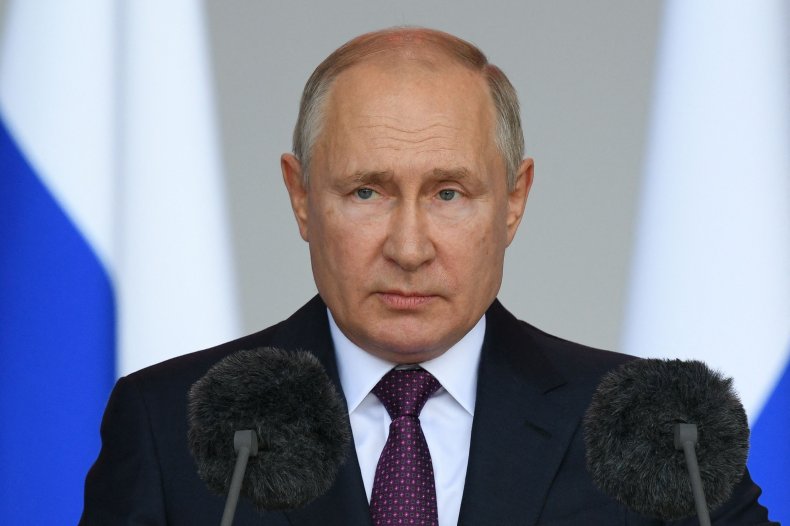 It comes amid mounting concerns that the Russian leader will officially declare war on Ukraine on Victory Day—an annual Russian commemoration of the end of World War II on May 9—per analysis by UK defense officials, who said earlier this month that Putin "likely desires to demonstrate significant" military success ahead of the holiday.
Belarusian President Alexander Lukashenko has consistently denied that the country plans to join Russia's offensive in Ukraine.
Ukraine has claimed that Russian troops were attacking the country from Belarusian territory. Before Putin began his invasion in February, Russia had stationed troops and military equipment in the country although Belarusian armed forces have not been deployed in the ongoing offensive.
Ukraine's Air Force Command on March 9 accused Russia of wanting to drag Belarus into the war.
"The goal is to involve the Armed Forces of the Republic of Belarus in the war with Ukraine!" the command said in a statement at the time.
With days to go before Russia's Victory Daydefense officials are weighing in on how Putin may address his invasion of Ukraine.
During an appearance on LBC radio on April 28, British Defense Secretary Ben Wallace cited statements from Putin in recent weeks, "about 'This is becoming a war, this is a proxy war which it isn't…Nazis are everywhere basically. They're not just in Ukraine, NATO is full of Nazis.'"
"And I think what he's going to do is he's going to move from his 'special operation'…and he's been laying the ground for being able to say 'Look this is now a war against Nazis' and what I need is more people, I need more Russian cannon fodder basically," Wallace said.
Putin is "probably going to declare on this May Day that we're now at war with the world's Nazis and we need to mass mobilize the Russian people," he added.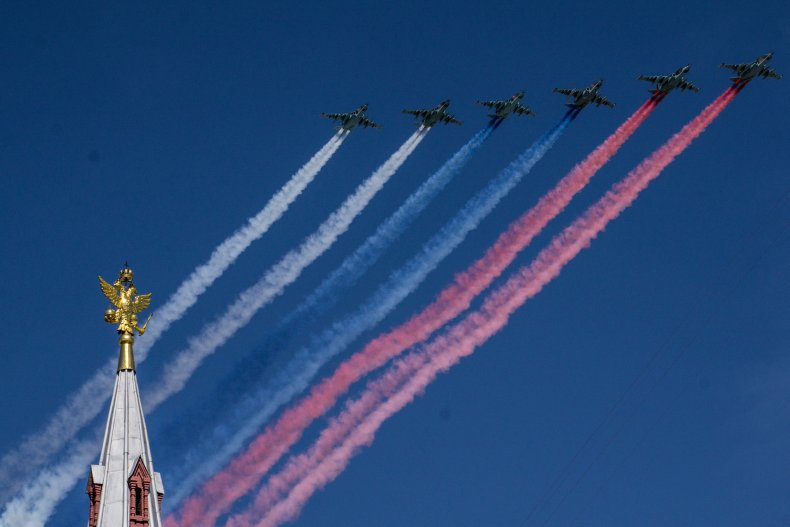 Prior to and throughout the Ukraine invasion, Russia has repeatedly said that one of its key goals is to "de-nazify"the country. Putin has falsely accused the Ukrainian government of committing genocide against Ukraine's Russian-speaking population.
If Putin formally declares war, under Russian law, the leader would be authorized to draft conscripts and mobilize reserve forces.
US State Department spokesperson Ned Price told a press briefing Monday that there is "good reason to believe that the Russians will do everything they can to use" its Victory Day for propaganda purposes.
It "would be a great irony if Moscow used the occasion of 'Victory Day' to declare war, which in itself would allow them to arise conscripts in a way they're not able to do now, in a way that would be tantamount to revealing to the world that their war effort is failing, that they are floundering in their military campaign and military objectives," Price added.
Newsweekk has contacted Russia's Ministry of Foreign Affairs for comment.
Update 04/05/22, 4:05 am EDT: This article was updated with additional information, including comment from British Defense Secretary Ben Wallace and US State Department spokesperson Ned Price.