Business
AstraZeneca adds a major PhIII win for Farxiga, setting up another battlefront with Big Pharma rivals – Endpoints News
Over the past eight years, AstraZeneca has diligently groomed Farxiga, its SGLT2 inhibitor, from just a treatment for type 2 diabetes to a drug that can also tackle chronic kidney disease and heart failure across a swath of patients.
And now, the pharma giant says it has the data to unlock another large market expansion in the cardiovascular space — one that once again puts it head-to-head against Eli Lilly and Boehringer Ingelheim's Jardiance and Novartis' Entresto.
AstraZeneca is reporting a topline win for the DELIVER Phase III trial, which enrolled patients with heart failure who had mildly reduced or preserved ejection fraction. When pitted against placebo, Farxiga noted a "statistically significant and clinically meaningful reduction in the primary composite endpoint of cardiovascular death or worsening heart failure." The exact numbers will have to wait until a later medical meeting.
In the trial, the patient population was defined by left ventricular ejection fraction (LVEF) greater than 40%.
The study can be described as a "sister trial" to the DAPA-HF study, said Elisabeth Björk, SVP for late-stage development CVRM at AstraZeneca. It's also the last out of four studies designed to determine Farxiga's effectiveness in preventing adverse outcomes in cardiorenal conditions.
Thanks to the DAPA-HF results, Farxiga is already approved for HFrEF, where LVEF is less than or equal to 40%. But according to AstraZeneca, approximately half of all HF patients are like those in DELIVER: They have mildly reduced or preserved EF.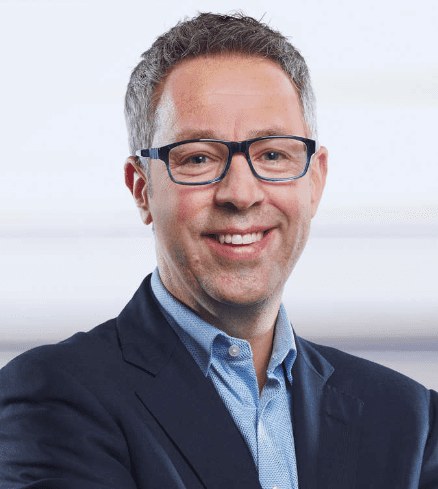 Mene Pangalos
When taken into consideration with previous trial results, the data show that the drug is "effective in treating heart failure regardless of ejection fraction," Mene Pangalos, the EVP for BioPharmaceuticals R&D, said in a statement.
That could mean a lot to doctors in practice, according to Björk.
"We will be able to simplify the message that Farxiga works across the board, you'll only have to think heart failure," she said. "You don't have to think heart failure with reduced ejection fraction or preserved ejection fraction. It makes life much much easier for all the different kinds of physicians that will see these patients."
DELIVER is also the largest trial ever done in the HFpEF population, with insights into subpopulation like those who experienced urgent heart failure, said Mina Makar, SVP for CVRM.
"If you look at heart failure today, the treatment guidelines now say SGLT2s need to be foundational first line treatments in these patients," he said. "And yet today only 10% of heart failure patients are on an SGLT2."
He hopes the new data will serve as a part of the education process to drive further uptake.
The company has teed up regulatory submissions for the second half of the year.
In his prepared remarks for the recent Q1 update, CEO Pascal Soriot underscored how Farxiga revenue for the quarter exceeded $1 billion, accounting for almost half of all sales in the cardiovascular, renal and metabolism group — which, in turn, marks AstraZeneca's second largest area after oncology.
Looking ahead, Björk said there will not be more large outcome trials involving Farxiga, but the drugmaker will be looking into fixed dose combinations of the drug.