Sports
10 best available players in college basketball's transfer portal
It feels like the college basketball campaign just ended, but with a transfer portal that's already featured over 1,300 players, much must be settled before next season.
Picking up key transfers can be a major part of a team's success; Kansas' Remy Martin and North Carolina's Brady Manek were instrumental in their respective teams' Final Four runs as grad transfers, while Kentucky's Oscar Tshiebwe swept the Player of the Year awards after starting his career elsewhere.
Below, we examine college basketball's 10 best available transfers ahead of next season.
Nijel Pack, Kansas State
2021-22 Stats: 17.4 sts, 3.8 reb, 2.2 ast, 44% 3-pt FG
Pack was one of just two qualified players to hit at least 44% of his 3-pointers while taking at least 13 shots per game last season, highlighting his ability to be a big part of the offense while remaining efficient. Garnering interest from some of the top teams in the nation-including Gonzaga, Arizona, and Purdue-Pack will average close to 20 points per game next year no matter his destination.
Kendric Davis, SMU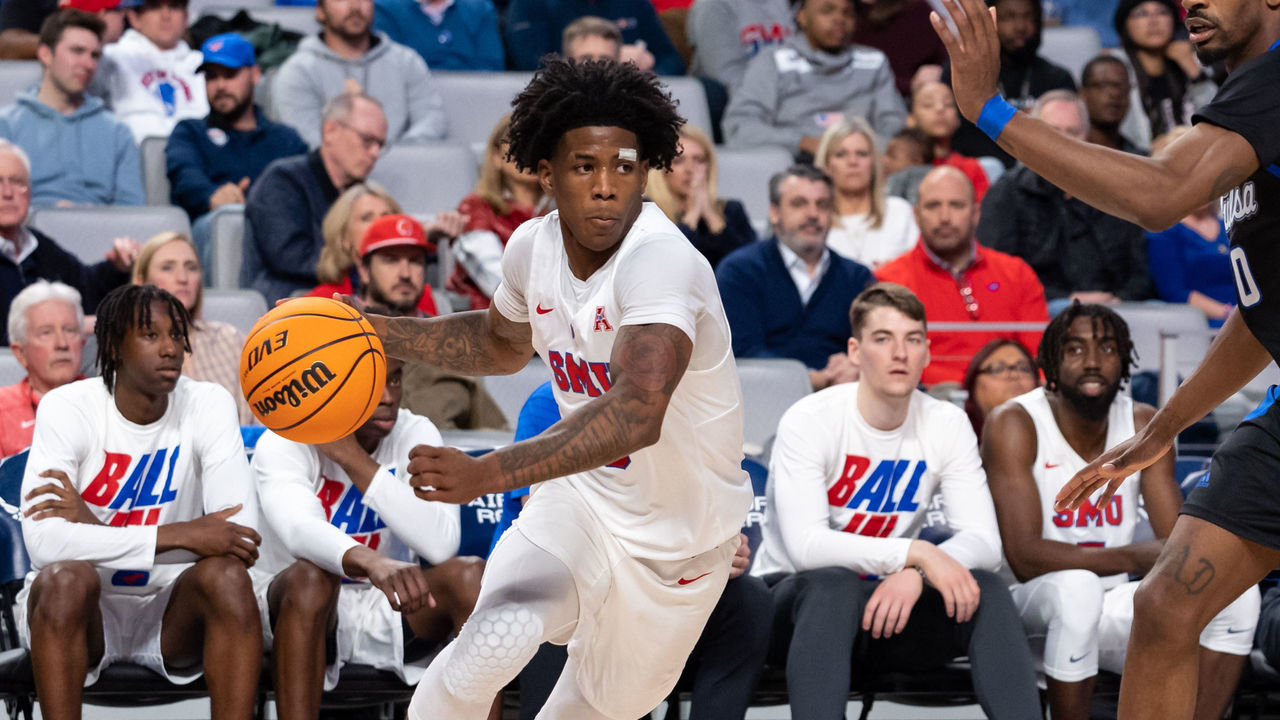 2021-22 Stats: 19.4 sts, 3.8 reb, 4.4 ast, 1.5 stl
Davis is everything a program could want in a point guard: efficient, shifty, aggressive, and smart. It's not nearly surprising every top team in the country is after him. In the right situation with improved talent compared to SMU, Davis' passing ability combined with easier scoring looks could position him for an All-American campaign.
Kenneth Lofton Jr., Louisiana Tech
2021-22 Stats: 16.5 pts, 10.5 reb, 2.8 ast, 54% FG
Chet Holmgren, Jaden Ivey, and Johnny Davis are all projected lottery picks in the upcoming NBA draft, but Lofton averaged more points than any of them to lead Team USA's Under-19 squad in scoring last summer. Though the bulky big struggles to defend in space, his scoring around the rim is nearly automatic. Add in his ability to draw fouls and grab offensive rebounds, and he'll be the offensive focal point for whichever high-major program he joins.
Terrence Shannon Jr., Texas Tech
2021-22 Stats: 10.4 sts, 2.6 reb, 2.0 asl, 0.8 stl
Shannon was expected to be the centerpiece of a retooled Texas Tech team after nearly heading to the NBA last season, but a back injury and a deep roster saw his numbers dip across the board in his third season with the program. Still, Shannon has demonstrated athleticism, defense, and shooting at the highest level. He'll be a high-floor, starter-quality player wherever he lands.
KJ Williams, Murray State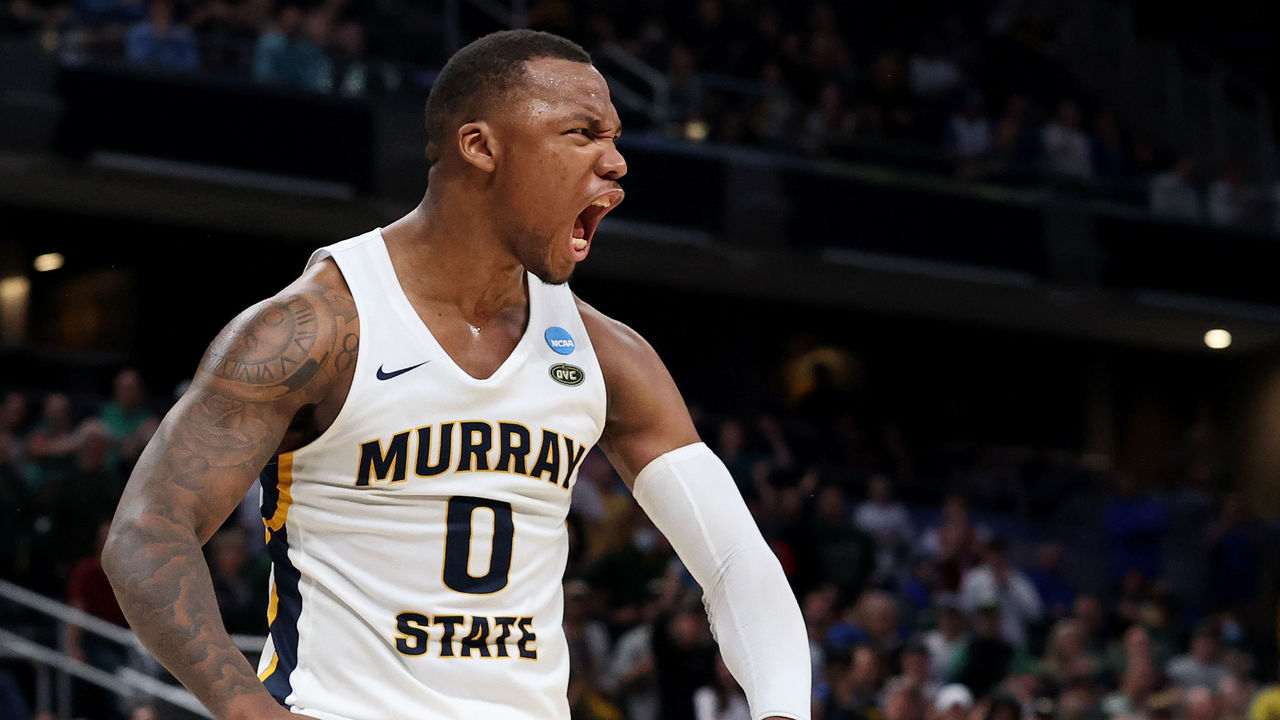 2021-22 Stats: 18 sts, 8.4 reb, 0.7 ast, 1.4 stl
Williams was a monster for a strong Murray State team last season, contributing in nearly every statistical category. He could declare for the NBA draft in an effort to become the next in a long line of Murray State pros, but if he returns, his all-around game from him will make him one of the most productive bigs in college hoops.
Antoine DavisDetroit Mercy
2021-22 Stats: 23.9 sts, 3.6 reb, 4.4 ast, 38% 3-pt FG
Davis is one of two players in the last 30 years to average at least 23 points in four consecutive seasons, and he ranks 13th in NCAA history in 3-pointers made. Simply put, he's one of the most productive scorers in recent memory. While his usage rate will decline drastically with a better team, his knockdown shooting ability will make him a valuable floor-spacer for a contender.
Johni Broome, Morehead State
2021-22 Stats: 16.8 sts, 10.5 reb, 1.2 ast, 3.9 blk
Broome is as traditional as big men come, averaging a double-double while depending mostly on post-ups and not making a single 3-pointer in two seasons at Morehead State. His gaudy shot-blocking totals are likely inflated by poor competition, and his inability to shoot caps his ceiling from him. But there's no reason to expect he won't be highly effective with his next team.
Norchad Omier, Arkansas State
2021-22 Stats: 17.9 pts, 12.2 reb, 1.2 ast, 63% FG
Another traditional big man, Omier has proven to be one of the best rebounders in college basketball over his two seasons at Arkansas State. Like Broome, however, Omier doesn't do much outside of grabbing boards, finishing around the basket, and protecting the rim. Still, his sheer production of him-and the fact that the first Nicaraguan player in DI history only picked up the sport recently-suggests untapped potential.
Andre Curbelo, Illinois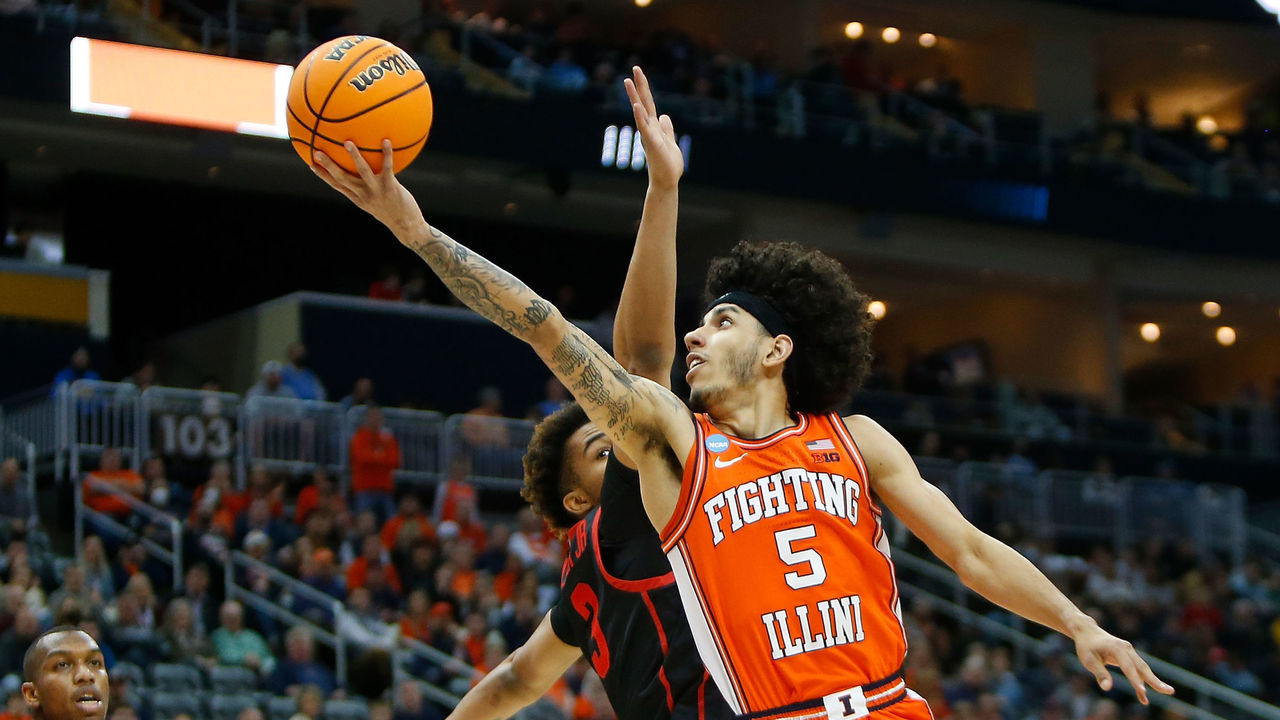 2021-22 Stats: 7.5 sts, 3.1 reb, 3.2 asl, 0.7 stl
Curbelo is the ultimate wild card on this list. He was a dynamic spark plug for a top-seeded Illinois squad as a freshman, but he was a liability on the floor when healthy as a sophomore, shooting 33% from the field and averaging nearly as many turnovers as assists. A good version of Curbelo is a gamechanger for a team's offensive playmaking, but last year's performance may scare some programs away.
*Note: Curbelo announced he'll transfer to St. John's.
Emmanuel Akot, Boise State
2021-22 Stats: 10.6 points, 3.1 reb, 2.8 ast, 39% 3-pt FG
Akot may not be one of the 10 most talented transfers available, but he could be one of the most valuable when all is said and done. The 6-foot-8 Canadian played point guard for Boise State last season, adding another skill to an already impressive all-around game. The 23-year-old has the experience, shooting, and defense to become a strong plug-and-play option for some of the best squads in the country.